Andrew Keller is joining WPP's "Coca-Cola focussed" agency OpenX as its first global CCO, reporting to WPP CCO Rob Reilly. Keller is a former CCO of CP+B in the US and then VP of creative and experiential at Meta (Facebook to you and me.)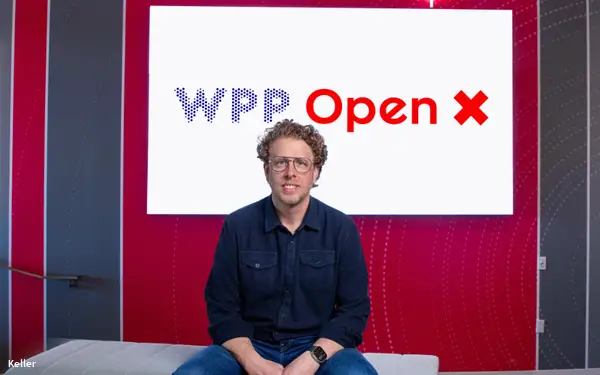 Meanwhile Publicis Groupe's UK country manager Annette King is off to Accenture Song as global communications lead, a very consultancy-style title that may mean a lot or not very much. Whether it's the former probably depends on how she gets on with CEO David Droga. Accenture Song, it's fair to say, has so far failed to fly although it's early days.
Could these two events, as they used to say in Private Eye, be related?
Yes, in the sense that agency holding groups are always trying new structures and formats although they usually end up going back to doing the same thing – although it might be called something else.
Over the years WPP has tried a number of single-client agencies, notably, back in Sir Martin Sorrell's middle period, Enfatico for Dell. This was an embarrassment all round. It had Red Cell, a network designed to service Fiat, and that didn't last either. When the client personnel changes it doesn't seem such a great idea.
Now it has The Pharm for Boots in the UK (a pun it might have resisted) and OpenX for Coke globally, on the face of it a really big deal. Does Keller's appointment signal a strengthening of an already strong offer or an attempt to remedy creative weakness? We will no doubt see.
As to the ever-restless Publicis Groupe, King's departure may be the result of the installation of long-serving exec Loris Nold above her as EMEA CEO. Nold, a former banker, is a high flyer, maybe even a possible replacement for CEO Arthur Sadoun should he ever step down. Maybe he needed an even bigger job.
But this is also a reversal to a traditional agency structure. WPP has a country manager too in former MediaCom boss Karen Blackett, although that seems primarily a soft power/PR role (important regardless in a company WPP's size.)
At Publicis, floating above all this, is its 'Power of One' mantra, which seems to be mean selling data, creative, media and technology to any client who will buy it. Global clients, as WPP's previous experience with single-client agencies maybe indicates, are not always keen – in the longer term anyway.
It's not helped by the fact that many current big-spending clients are national rather than multinational. In the UK banks, retailers, lottery operators, telecoms and price comparison sites are mostly single country-focussed, in their marketing anyway.
So the holding companies end up with one structure for their prized handful of truly global clients and another for their big local agencies. Which is the way it's always been.