Stef Calcraft's excursions into the media world since he left Mother, the agency he co-founded after a career as a senior client, have been interesting.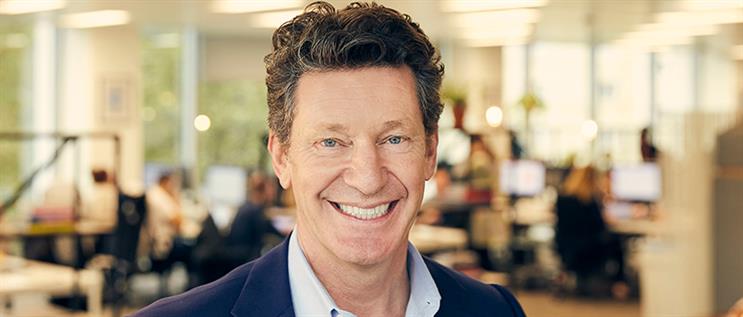 First he became executive chairman of Dentsu Aegis Network UK (mainly but not exclusively media agencies) and then joined WPP's Mediacom, initially as head of Creative Systems. Now he's been annointed as global chief executive of Creative Futures at EssenceMedia.com, a new unit of the recently-merged two big WPP media agencies.
So what is this exactly?
Calcraft says: "We are seeing our focus on integration and creative transformation driving breakthrough work and results for our clients, both within and beyond advertising.
"Our growth model brings together the most diverse, creative and innovative teams around the world and integrates them seamlessly into our client teams, media, platform and WPP partners.
"Creative Futures is single-mindedly focused on the future of creativity and the breakthrough results this delivers for our people, clients, and partners."
EssenceMediacom says the new division will "help clients navigate and leverage the explosion in opportunities in the burgeoning new communications economy."
But aren't there other agencies that do (or try to do) this, many dotted around the WPP empire which includes AKQA Group (incorporating Grey), Ogilvy, VMLY&R and Wunderman Thompson?
Once upon a time, of course, creative and media were housed under the same roof in the good old days of so-called full service. Then the relatively unremarked (sometimes underpaid) media lot broke away, mostly to be bought back by the big holding companies once they'd driven a coach and horses through agency margins.
Various attempts to re-unite the two have since foundered and, from time to time, media agencies have tried to eat what's left of creative agency lunches by launching their own units, sometimes even with a global CCO in place (usually someone you'd never heard of.)
The root of the problem, apart from the existence of entrenched managerial empires, is that most media people don't understand creative. Their job is to get the client's message in front of as many people as possible as profitably as possible. Even if millions of so-called consumers are actually digital bots. Do they actually care much about what's in the message, let alone know how to create it?
Calcraft has quite a pedigree at Mother, still one of the world's best agencies (and one of the smartest commercially) after nearly 30 years in business. So presumably he knows what he's talking about and has a clear idea of what he, and WPP ultimately, want to achieve.
To a more cynical soul it may sound like mission creep, even part of the ancient game of confuse-a-client.