England's women's football team are playing Japan tonight in the semi-final of their World Cup, the first time a team of English footballers has gone as far in a big tournament since Bobby Robson, Gazza and 'Nessun Dorma" back in 1990.
So agency 101 is celebrating the fact with a tactical ad for client and team sponsor Vauxhall.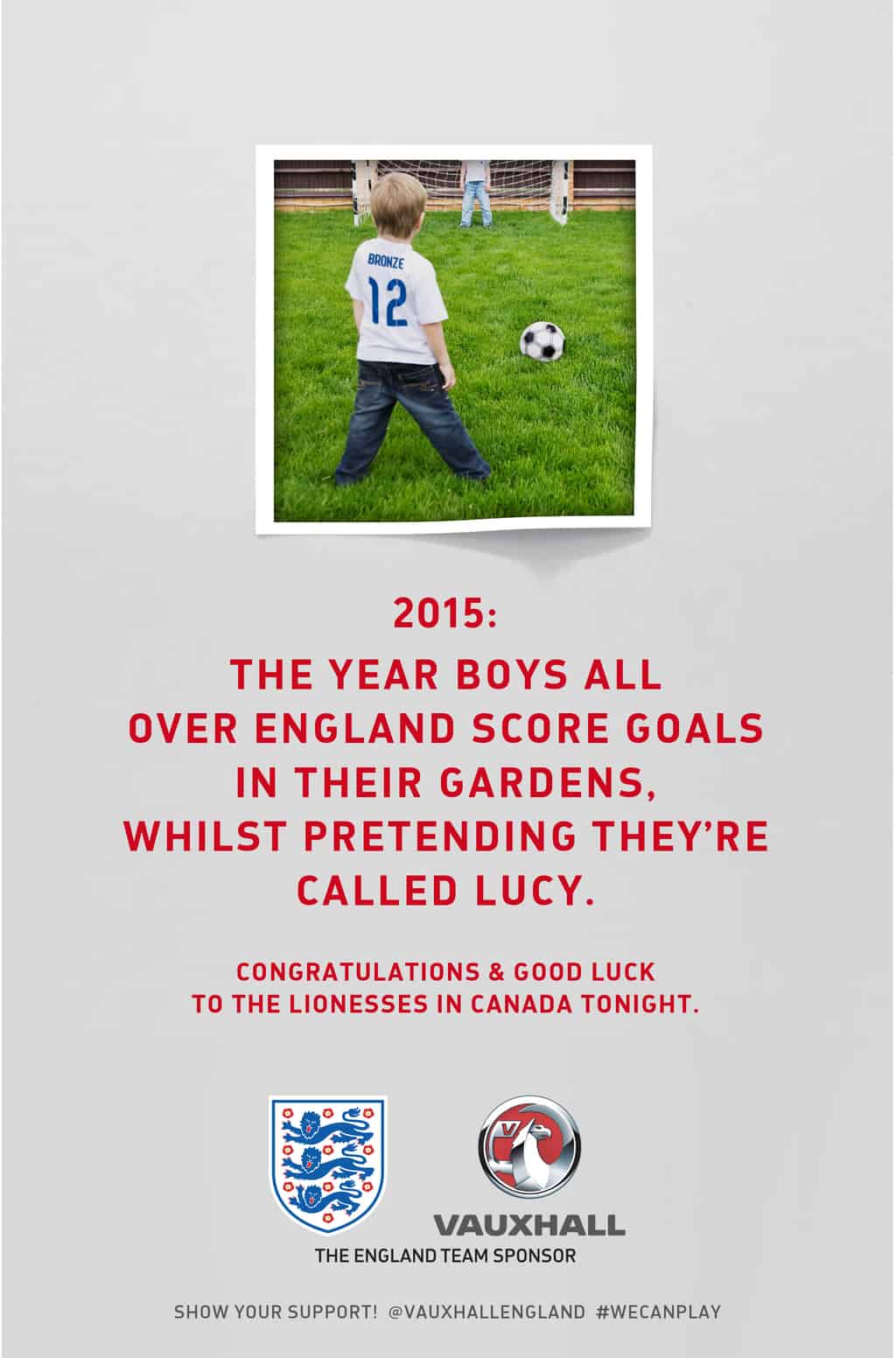 Very good – a minor quibble: is 'whilst' quite the mot required? Or needed at all..
MAA creative scale: 7.