The co-founder of 101 picks a friend and one-time partner who made Minneapolis famous – for advertising.
My Ad Hero
I don't really do heroes. Perhaps I bring a planner's natural scepticism to bear too readily. Perhaps too many candidates for the role disappointed along the way. But my advertising hero? Well, that's easy. It's the late Pat Fallon (below): creative patron, leader, mischief-maker, friend.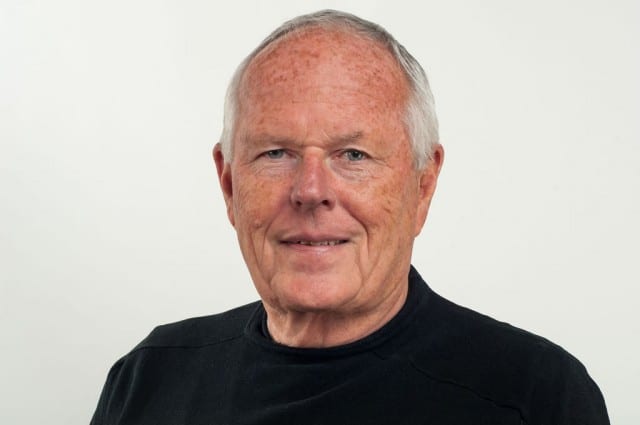 I first met Pat in January 1998 when I flew to Minneapolis with Robert Senior and Michael Wall – then of TBWA, now of Saatchi and Mother respectively – to contemplate the launch of a London office of what was then Fallon McElligott. I'd been an admirer of his agency for years as a slightly swotty planner eagerly ingratiating myself with Lowe Howard-Spink's then terrifiying – and terrifyingly brilliant – creative department. (Ben Priest one of the more genial exceptions..whatever happened to him?)
It was one of life's more adventurous and – as it turned out – rewarding trips: cloaked in the bitter cold of Minnesota in deep winter and tinged with doubts that Robert and Michael's somewhat flimsy cover would hold. (With customary insouciance, they had told their then employer that they were attending a stag weekend in Minneapolis.)
Although global agency listicles were still some way off, we three knew we were visiting one of the world's great creative shops, all the more remarkable given its improbable roots in the Midwest. What we didn't know was how fiercely proud and ambitious the whole company would be, rather than just some cocksure creative department, or that one person could so obviously be the heartbeat and nerve centre of it all. All roads in the agency – creative, commercial and otherwise – led to Pat.
The Fallon team kicked the tyres of our business plan, of course, but were much more interested in our motivation, our values and our standards, no-one more so than Pat. For him, business was personal, and not just because it was his name above the door.
With the hubris of youth, Robert, Michael and I had billed our presentation 'Partners or Competitors?' albeit that we were making said presentation to a 17-year old, 500 people-strong Ad Age Agency of the Year. We quickly concluded, however, that working with Fallon – and more precisely, working for Pat – represented much the better option. Happily, the crush cut both ways and with the addition of local creative legends Richard Flintham and Andy McLeod – each equally in awe of Fallon's reel – an agency was born.
Fallon London's proposition, ambition and culture were forged from local stone, perhaps, but to a template first established elsewhere: the 'little experiment out on the prairie' that went on to turn Minneapolis into one of the world's great advertising outposts.
Over the years that followed, Pat was a constant presence in London despite visiting only rarely. He trusted us to deliver, understanding that that gesture of faith in itself would bring out the best in us. He always called before big pitches but only to say (and I quote): "Don't fuck it up." When board meetings were called, his priority and passion was the work – not our numbers – because he believed, and we came to trust, that everything else flowed from there.
Years later – with a drumming gorilla, some bouncing balls and a couple of 'Agency of the Year' baubles ourselves behind us – Pat wished each of us well as we all moved on (and meant it). If anything, he became a truer friend, unencumbered by professional ties: dinner with him in London three weeks before his wickedly premature death in November 2015 remains a bittersweet memory for both my wife and I.
When Pat died, Ad Age quite rightly reported that: "An agency, a city and an industry lose a legendary leader." His hastily convened funeral service – or, rather, celebration of his life – drew dispersed colleagues from around the world and three pages of press tributes in the form of advertising placed by agency rivals to salute his role in stamping Minneapolis and the creative multiplier on the American advertising map.
And a 'leader' Pat most certainly was, declaring it both a privilege and responsibility. He saw leadership as an opportunity to stoke the competitive advantage of culture, declared optimism and bone honesty to be non-negotiable, and genuinely rejoiced in the success of others.
Although they may have sprung from the pens of others, BMW Films, EDS 'Cat Herders (below), Sony 'Balls' and Cadbury's 'Gorilla' were all Pat's work also, because he inspired others to reach for greatness rather than settle for good.
Likewise the Fallon diaspora now plying their trade and reaching for Pat's playbook at agencies as diverse as BBDO, MullenLowe, Leo Burnett, Saatchi, Mother, 101, Anomaly and 72andSunny (the list goes on). Each agency better for the grain of Fallon now contained within.
At risk of revealing my own hand, since we see in our heroes the qualities we most aspire to ourselves, I learned one over-arching lesson from Pat: that we should all take the advertising business seriously, but ourselves less so.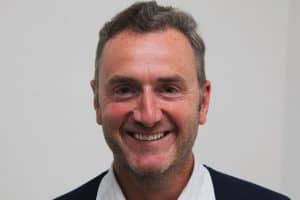 Laurence Green is a co-founder of independent London agency 101.