To Moscow here Havas Creative Group is trying to connect Durex to that elusive Generation Z with a campaign against unprotected sex from its Social Media Newsroom. Havas made much of these a few years back. Havas began as a French press agency.
Here are a couple.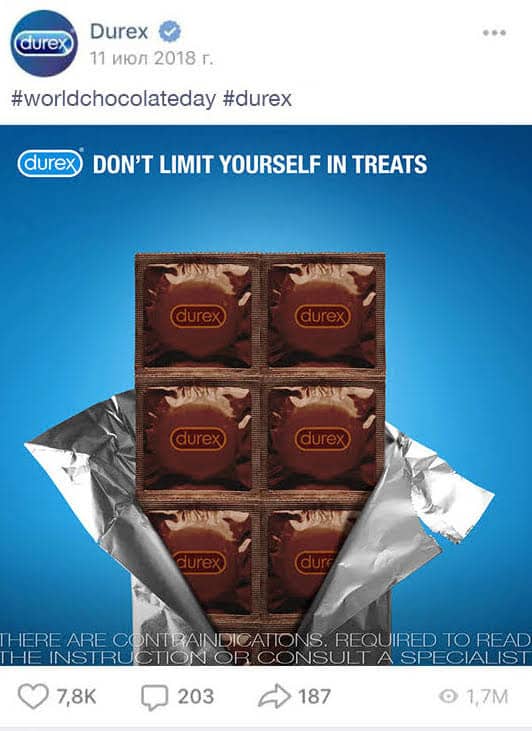 Seems to be working, judging by the likes.
MAA creative scale: 7.