WPP boss Sir Martin Sorrell touched on his biggest current problem – the group's relationship with Ford – at a UBS conference in New York this week.
Ford has said it's re-evaluating its marketing model, which currently means using WPP for most activities including creative through bespoke agency GTB ('Global Team Blue'). Sorrell (below) said this meant the car giant wanted to be "fit for the future" and that discussions were continuing. He said he thought the current "integrated" way of working with WPP worked best.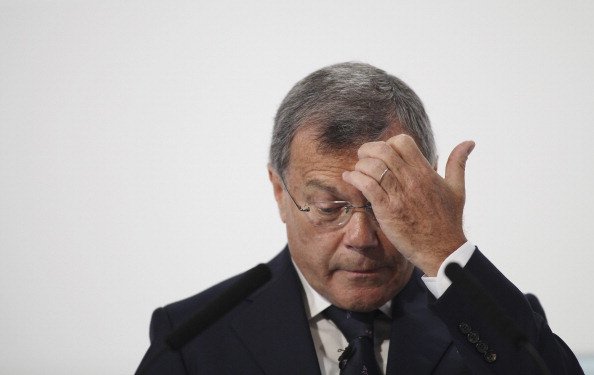 Which still leaves two questions unanswered. Does Ford think this and, even if it does, is it aiming for a cut price deal? It would be strange if it's not aiming for the latter, in line with most big clients. Ford spends about $4bn a year on advertising media and is a foundation client of WPP's Mindshare media agency.
Sorrell's integrated model means bespoke agencies/teams recruited from across WPP agencies. Former Maxus CEO Lindsay Pattison has now been charged with speeding this process, Sorrell's fabled 'horizontality.' But does it work?
Back in the files of WPP's worst nightmares is its Enfatico agency which it set up, globally, to handle Dell. But then the clients who agreed the deal left the computer firm and Enfatico expired, to be folded into WPP's Y&R.
Sorrell says he wants WPP to act as one company but that's hard to achieve when you have so many brands and sub-brands. Many of these are acquisitions bought via earn-outs so need to remain independent at least for those periods. And Sorrell himself seems reluctant to rationalise things. Maxus was merged into MEC to create Wavemaker this year but WPP also added digital agency Essence to its line-up of media agencies. Sitting above these is GroupM and to one side programmatic media business Xaxis. In out of home it's the same with Tenth Avenue sitting above giant poster buying agency Kinetic – although it's far from clear why.
It still has its big creative networks – JWT, Ogilvy, Grey and Y&R plus numerous smaller agencies – and there's no immediate sign that any drastic surgery is under way here. Maybe it's not needed as most of the biggies appear to be doing pretty well although Ogilvy boss John Seifert is trying to make his rambling empire more centralised. Ogilvy in some ways is a holding company within a holding company.
Clearly there are obstacles to the "one company" ambition. One such is obviously client conflict although, one suspects, many big advertisers would live with this if sharing an agency partner meant substantial cost savings. But when costs go down so, usually, do margins.
Ford is WPP's most successful example of a longstanding 'horizontal' relationship. If Ford is now questioning its value that's a strategic issue for WPP as a whole.