The Cannes International Festival of Creativity, which rolls (lurches?) on to La Croisette from June 18-25, has announced the runners and riders for this year in terms of prizes and jury chairs.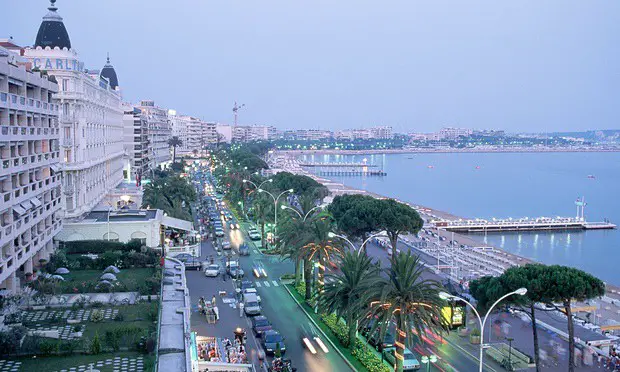 New on the scene is a Digital Craft award, which seems fair enough as Film gets one. We wait to see if another newbie, Creative Data, can find someone to award this year. 'Creative data' always sounds like 'creative accountancy,' something that's best avoided. There'll be other 'specials' too, like the rather ludicrous 'Lion of St Mark' (the festival started in Venice) which goes to an old adperson.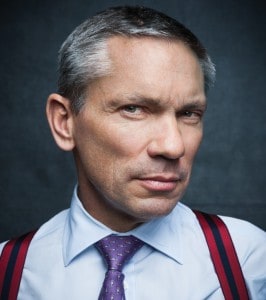 Top of the pops in terms of jurors seems to be BBDO's Andrew Robertson (left – cheer up Andrew, think of all that sunshine you won't be seeing), for the Creative Effectiveness Lions. Robertson isn't a creative, of course, although his agency is.
Most years BBDO wins out as the most creative network in industry surveys like The Big Won and The Gunn Report (does the Gunn Report still exist? Don't hear from them these days) although Ogilvy has won this at Cannes for the last three years, somehow or other. Creative Effectiveness, which clients will be keeping an eye on, presumably, should be an interesting jury as it will undoubtedly have WPP representatives.
Do we need all these awards? Are they really creative? In many ways Cannes seem to be treading on the toes of the Effies and the IPA Effectiveness Awards, as the festival mushrooms in size.
Its mantra this year is "creativity matters for business, for change, for good." Which seems to cover the field. Chair of the 'Glass Lion: The Lion for Change' is one Madeline Di Nonno, CEO of the Geena Davis Institute on Gender in Media (yes, that one). So all those boys who've been at the rosé had better watch their step.
Anyway, amidst all this fol-de-rol, let's hope they find a few – just a few – ads selling products or services to award. Otherwise Ascential's golden goose (Ascential is the new name for the owners), with £40m plus in revenue, might get too fat and self-important for its own good.
Here's the full list of Lions and tamers.
Creative Effectiveness Lions:
Andrew Roberts, chief executive BBDO, (global)
Creative Data Lions:
Tash Whitmey, group chief executive Havas helia, (global)
Cyber Lions:
Chloe Gottlieb, senior vice president and executive creative director; R/G (global)
Design Lions:
Tristan Macherel, executive creative director; Landor (France)
Digital Craft Lions:
Wesley ter Haar, co-founder and chief creative officer, MediaMonks, (The Netherlands)
Direct Lions:
Mark Tutssel, global Chief Creative Officer, Leo Burnett Worldwide / creative chairman, Publicis Communications (Global)
Entertainment Lions:
Jae Goodman, chief creative officer and co-head, CAA Marketin (USA)
Entertainment Lions for Music:
Josh Rabinowitz, executive vice president/director of music, Grey Group (USA)
Film Lions:
Joe Alexander, chief creative officer, The Martin Agency (USA)
Film Craft Lions:
Laura Gregory, founder and chief executive, Great Guns (global)
Glass Lion: The Lion for Change:
Madeline Di Nonno, chief executive, Geena Davis Institute on Gender in Media (global)
Health & Wellness Lions:
Joshua Prince, president, The CDM Group (USA)
Innovation Lions:
Emad Tahtouh, director, applied technology, Finch (Australia)
Media Lions:
Nick Waters, chief executive Asia Pacific, Dentsu Aegis Network (Asia-Pacific)
Mobile Lions:
Malcolm Poynton, chief creative Officer, Cheil Worldwide (global)
Outdoor Lions:
Ricardo John, chief creative officer, J Walter Thompson (Brazil)
Pharma Lions:
Alexandra von Plato, group president, North America, Publicis Healthcare Communications Group (North America)
PR Lions:
John Clinton, chair, Canada, North American Head of Creative and Content, Edelman (North America)
Print & Publishing Lions:
Joji Jacob group executive creative director, DDB Group (Singapore)
Product Design Lions:
Amina Horozic, lead industrial designer, Fuseproject (USA)
Promo & Activation Lions:
Rob Reilly, global creative chairman, McCann Worldgroup (global)
Radio Lions:
Tom Eymundson, chief executive, director, Pirate Group Inc (Canada)
Titanium and Integrated Lions:
Sir John Hegarty, founder Bartle Bogle Hegarty (global)