North America continues to bedevil WPP with organic "growth" there of -5.4 per cent in the first half of 2019, a slight improvement on the first quarter's -6.2 per cent.
Elsewhere things weren't too bad with most other regions performing reasonably although China was down. Organic growth in the UK was 1.3 per cent.
North America still accounts for 34 per cent of WPP's business though. If it was a manufacturer you might suggest it pulled out and concentrated on the parts of the world where it did better.
Overall WPP more or less matched its previous guidance – important with jumpy shareholders – although reported profit was down 44 per cent, blamed on an exceptional gain of £117m last year and a £138m charge from a "revaluation of financial instruments" this year. Average net debt in the half year was £4.4bn, down £709m from the same period last year but still toppy with WPP valued at just over £12bn. It hopes to generate £3.6bn by selling 60 per cent of research operation Kantar to Bain Capital. WPP shares rose this morning.
CEO Mark Read (below) says: "WPP's performance in the second quarter was slightly ahead of our internal expectations but in line with our full-year guidance and three-year strategic targets. Clients are responding well to our new offer, as evidenced by recent wins and expanded assignments including from eBay, Instagram and L'Oréal. An encouraging number of our businesses and markets are achieving good growth.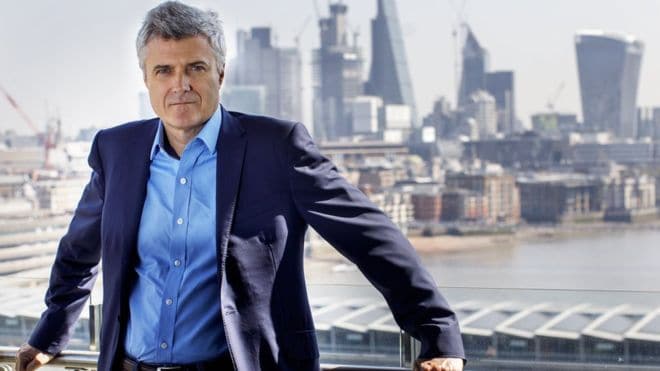 "That said, we are still in the early stages of our three-year turnaround plan, and we remain focused on returning the company to sustainable growth over that period. Our guidance for the full year is unchanged.
"We continue to simplify WPP, with a more integrated offer for our clients, better, more collaborative working environments for our people, and less complicated management structures.
"The progress we have made and the positive new business momentum are reasons for optimism. As a creative transformation company with stronger, more tech-enabled agencies, we are well placed for the future as clients look for modern partners to help them navigate an increasingly complex and challenging marketing landscape."
Read has already acted to change the leadership in US-based VML/Y&R and Wunderman Thompson and recently replaced GroupM global boss Kelly Clark, who was also based in the US, with Essence founder Christian Juhl. Media has been one of WPP's main US woes, latterly losing £1.8bn GSK media to Publicis.
Read said at the start of his reign that he wanted to get WPP back on track, initially by matching its peer group. He's actually doing that to a degree already as both Publicis and Dentsu have recently reported poor figures. US-based Omnicom and Interpublic are doing markedly better though, suggesting there might be an issue in the US for holding companies based elsewhere.