Investment bank Credit Suisse has been looking at WPP ahead of its Q3 trading statement tomorrow (Thursday) and lowered its organic growth forecasts slightly to 0.5 per cent this year and 0.6 per cent next.
One reason is a number of recent account losses including Kimberly Clark, Ford creative, some Pepsi business, Glaxo, Amex and United Airlines, another is the painful cost of restructuring.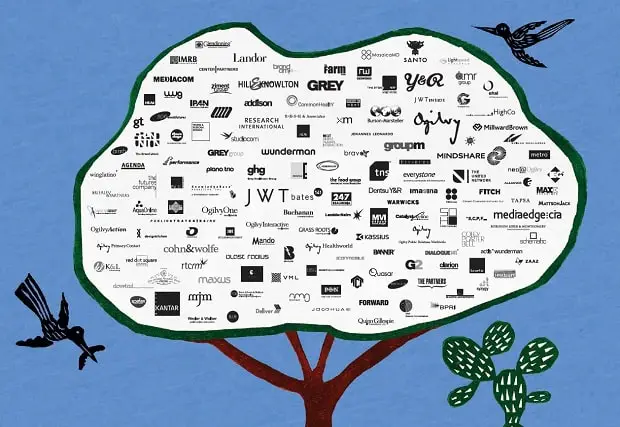 The bank notes that Publicis Groupe's restructuring efforts – its Power of One programme – have resulted in below industry average growth "for at least four years" and WPP is only now embarking on its own version. New CEO Mark Read recently merged creative agency Y&R into digital network VML.
Credit Suisse says: "We would expect 1) more creative mergers; 2) more offshoring (moving operations to lower cost locations as Publicis has done with Publicis.Sapient's operations in India); 3) more property consolidation; 4) trimming of market research and 5) reinvestment in talent." It expects such restructuring to lose between three and five per cent of sales.
It's easy to see the tightrope Read is walking. WPP shares are bumping along the bottom at just over £10 and, at forecast rates of growth, it's hard to see much upside.
As for Publicis, four years of restructuring means an awful lot of pain all round and it's unlikely that this has ended. It's a grim old prospect for both these two.
A period in private ownership (for which read private equity ownership) might be the best for all concerned – although that too would hardly be pain free.
Update
There's yet more bad news for Read and WPP: Daimler (Mercedes) has moved all its global media buying into Omnicom's OMG meaning WPP's GroupM loses its share of the $950m account. GroupM handled Mercedes in Europe and Asia Pacific with OMG handling the US, Canada, South Africa and Australasia.
The decision to go with OMG will also disappoint Publicis which recently won Mercedes creative in a number of European markets.