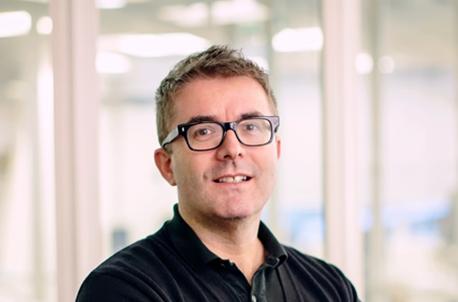 James Murphy hinted that adam&eveDDB could open in China during an Advertising Association breakfast last week.
The founding partner described China as "tantalizing," and suggested that a partnership with a local agency would be the best way in, partly due to the very different protocols and ways of working in the region.
Murphy said: "In North America you can kick the door in and go for it… we would love to do the same in China but it doesn't work that simply. We have to be careful how we step in."
Things are going pretty well for adam&eveDDB in the New York office, which opened at the start of 2017. The agency just won part of the global Jim Beam account, and they've produced some good work for Samsung North America.
China appeals to the agency because of the high levels of innovation, driven by proximity to Japan and South Korea, and the fact that the marketing services industry there is still so young.
There have been hints that adam&eveDDB would take its brand into continental Europe next, driven by client demand, but it looks like China might have worked its way up the agenda.
In his capacity as chairman of the AA (a tenure which he recently extended to provide continuity through Brexit), Murphy is travelling tirelessly to promote the UK's marketing services industry abroad, and in doing so is getting a good look at the global picture.
"Tencent Weibo and WeChat are businesses that have global scale but haven't left China," Murphy said. "It would be great to position ourselves to help brands like that go global. Britain is the world leader in effectiveness and creative innovation."
The AA's breakfast event was held to launch the 2017 ad spend report, which recorded an eighth consecutive year of growth for the industry. According to the report, UK ad spend grew 4.6 per cent to £22.2 billion in 2017, driven by digital (up 14.3 per cent) and mobile (up 37.3 per cent). Growth for 2018 is expected to be 4.2 per cent.
Murphy said, "As a devout remainer, I thought the numbers would be bleaker. Perhaps the storm hasn't hit yet, or perhaps spend is holding up for other reasons. On the surface, growth and margins remain good, but underneath we are stretched like never before."