Mars Maltesers is continuing its 'Look on the light side' campaign by AMV BBDO, highlighting disability. This time it's a JC Decaux bus shelter billboard in London's Farringdon written entirely in braille.
The braille reads: "Caught a fast bus once – turns out it was a fire engine."
Mars Chocolate UK VP of marketing Michele Oliver says: "As one of the UK's biggest advertisers, we have a responsibility and a role to play in championing greater inclusivity in our advertising and communications.
"Maltesers is the brand that looks on the light side of life and this scenario is just one example of the real-life, everyday experiences of people affected by sight loss; and in this case from Michelle in Glasgow. This small-scale activation is a natural next step in our ambition to get closer to our consumers, by normalising disability in advertising and communications, and using humour to challenge preconceptions."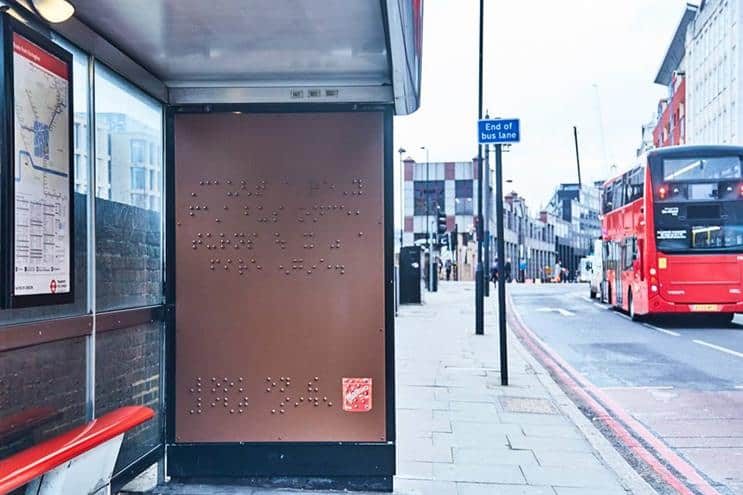 The previous TV campaign was popular with the public and this is 'advertising for good' and no mistake. But would a blind person be aware there was a poster in braille? Partially sighted people would I guess.
But this is advertising for PR and none the worse for that.
MAA creative scale: 7.