Mergers and acquisitions in adland were down a third in 2015 compared to 2014 (2014 saw Publicis Groupe's $3.7bn acquisition of Sapient) but there are some interesting new names in the frame according to research from global marketing consultancy R3 Worldwide.
*M&A market ($5.3b, 119 deals) down 32 per cent on 2014
*WPP leads all acquisitions with 42 investments
*China based Leo Group and Lecron Group diversify from farming to digital agencies
*PwC and Accenture new players in acquisition space

WPP leads the way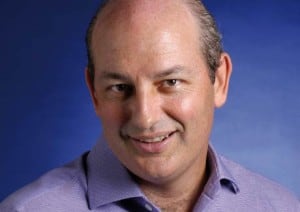 WPP led all firms with 42 acquisitions (35 per cent of total) with a total sales value of US$1.56b (29 per cent), covering six continents, with the Chime UL and STW Australia standouts. R3 Principal Greg Paull (left) says: "WPP has been very shrewd in capitalizing when the time is right. The increased investment in Australia came with their dollar in decline and the STW stock down from its March 2015 peak." Chime's stock was also down from 2014 highs.
Asian-based acquirers gain prominence
Five of the top 11 holding groups in R3's report are based in Asia, and four of the top ten deals came from these firms. While Dentsu completed more than 25 deals and Hakuhodo invested in Canada's most famous global agency, Sid Lee, Chinese agricultural companies Leo Group and Lecron created the most unlikely deals. Leo Group, a manufacturer of pumps for water irrigation, expanded on its 2014 investments in digital agencies with four more deals valued at more than $500m. Meantime, Chinese chemical company, Shandong Lecron Group, announced three large deals for similar digital firms valued at $494m. "It's no secret that China has created its own digital eco-system and these investors have seen rising stock as a result of some of these deals " says Paull.
Havas makes some big bets
Havas announced nine deals in 2015, up 383 per cent in terms of investment from the previous year. Its acquisition of FullSix and CSA gave it more scale in Europe and other deals ranged across the US, UK, Canada and Vietnam. "Havas is firmly committed to enhancing its 'village' concept, which is a clear point of differentiation, and highly motivating to the right group of marketers" says Paull.
A quieter year for Publicis Groupe
After the heady days of twenty investments, including Sapient in 2014, Publicis Groupe did half as many deals, with 93 per cent less investment according to R3's analysis.
Interpublic, Omnicom make strategic developing market moves
Both Interpublic Group and Omnicom took advantage 0f the softening of the Russia and Brazil markets to increase their equity in their long-term partners. In Russia, IPG increased its investment in ADV, as well as completing its first ever deal in China, acquiring Magic Group for the Golin agency. In Brazil Omnicom did something similar with Grupo ABC, along with a small deal in Germany. Neither holding group has a strong recent acquisitions history, with just 17 deals between them globally in the last two years, compared to 155 from their European counterparts WPP and Publicis Groupe.
The Rise of the consultants
In 2015, both Accenture and PwC became active players – with Accenture's investments in six digital agencies covering five different continents and PwC staking an investment in Hong Kong's Fluid Group. Paull says: "The definition of a digital agency is still to settle down. A number of consulting firms, including McKinsey and Accenture, are exploring opportunities to diversify. This is going to add pressure to agency relationships."
The Outlook for 2016
R3 anticipates that this wave of acquisitions will continue through the coming year. "We forsee a continued interest in Asia Pacific, which represented 38 per cent of all investments in 2015. New agencies are continuing to grow fast, particularly in China, where there is a totally different eco-system" says Paull. "We also expect more Asia based firms to spread westward – we have already seen this with Dentsu, Bluefocus and Cheil in past years, and we expect more to follow suit." "Finally, we would look to more of the consulting firms – from Accenture, to BCG to McKinsey – to continue to build their offering. They already have strong relationships with CEOs and CFOs. It's only a matter of time for them to extend this to the CMO."