Mark Read's revolution at WPP-owned Wunderman continues apace. Seth Solomons, latterly US president of IPG's R/GA is returning to Wunderman, this time as US CEO.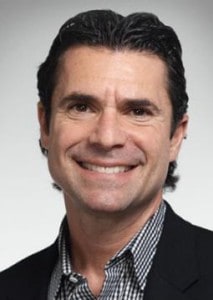 Solomons (left) worked at Wunderman from 1992 to 2000. He then took senior roles at CRM365 and Digitas.
Since Read, formerly head of WPP Digital and in that role a full board member, landed at Wunderman there have been a whole raft of changes, most recently the appointment of Rapp's global CCO Ian Haworth as UK and EMEA CCO.
Wunderman, founded by the legendary Lester Wunderman, has morphed from a direct marketing giant into a kind of digital supermarket. Read, and, presumably, his boss Sir Martin Sorrell don't seem to have been too impressed by some of its people and, presumably again, its performance.
Shuffling all these chairs is something of a gamble on Read's part. If he pulls it off, though, he could be a contender for the top job at WPP, if Sorrell should decide that more than three decades years at the helm is enough.