At Cannes this year, Marilyn Manson put paid to one of the many myths that have grown up around him. When asked if he really did have a rib removed so he could perform oral sex on himself, he replied: "If I did I wouldn't be here."
In stark contrast to some of the more inflated egos that speak at Cannes every year, Manson sees self-pleasuring as something best kept off stage.
Grey's annual music seminar was billed as 'A Conversation With The Antichrist'. This particular antichrist was endearingly a little nervous, softly spoken and pretty understated looking. He said: "Today is my no make up day."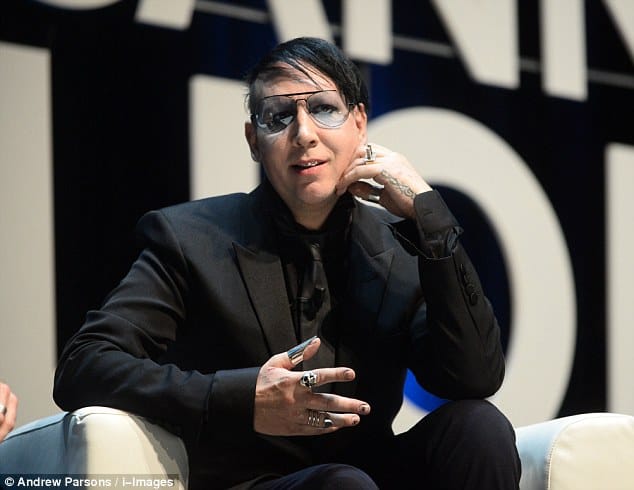 Apparently Manson is currently trying to be more 'normal' these days in order, in his words, 'to fuck with people'.
But he still did his best to keep it dark. He told the audience at Cannes about his father's unorthodox advice on how to avoid STDs (safe to say it involves a targeted and pre-emptive strike with lemon juice) and also how his father tested his friends and even girls from a local Christian girls school by asking them if they'd ever 'tasted a dick as sweet as his." "The apple doesn't fall far from the tree," Manson observed with a degree of pride.
You could quite rightly say that some of the celebrities who speak at Cannes don't have much, or at times anything, to say of relevance to the ad world. But, when you think about it, Manson is a great fit. As he revealed at Cannes, he made up his name, planned his outfits and booked his first show at a club before he ever even wrote a song. If that isn't a born adman I don't know what is.
He revealed people often ask him if he's worried his image will overshadow his music and to this he replies that, on the contrary, he worries his music will overshadow his image.
But rather than being phoney, his image is a direct reflection of his true self. He is the same person on stage as off, he said – the only difference being that on stage he is talking to people he doesn't know. He admitted that the way he deals with his shyness and awkwardness is to "hide his fears with sarcasm." "You can't try to sell something that is fake," he told the world's advertising community. Brands could do a lot worse than pay heed to the antichrist.