If you'd had to pick one marcoms group set to make waves in 2015 you probably wouldn't have chosen Havas.
But Havas, now 73 per cent owned by the Bollore family, it is – so far anyway.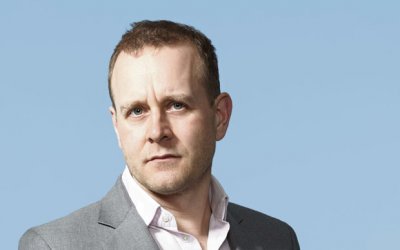 Now Havas has poached long-serving Grey London CEO Chris Hirst (left) to be CEO of what it calls the 'Havas Creative Group' in the UK and Europe. Meaning all its creative agencies. He will report to Havas global CEO Andrew Benett, making him effectively number three in the organisation after Benett and overall company boss Yannick, son of Vincent Bollore.
Hirst's departure for Havas will have raised eyebrows at Grey owner WPP's Farm Street, Mayfair, HQ. Grey has been on a roll in both the UK and US in recent years, reinventing itself as a 'creative' agency after decades of being anything but. London handles the 'Team News' News Corp. account and recently won won Vodafone's £60m account from WPP sibling RKCR/Y&R. Hirst was, presumably, integral to all this. Grey has promoted chief strategy officer Lucy Jameson to UK CEO.
Havas has been busily shuffling its assets for the past year or so – in that rather byzantine French way – but what seems clear is that the Bollores intend to make it a real global player despite speculation that they would sell their stake (previously just over 30 per cent) to concentrate on other ventures. Vincent is chairman and a five per cent shareholder in French media giant Vivendi. It's still possible that, at some stage, Havas will join forces with Vivendi.
But, for now and after years of having sand kicked in its face by its bigger rivals (despite the plucky efforts of departed CEO David Jones), Havas seems determined to be a much bigger player and, with the Bollore fortune behind it, can certainly afford to try.
As well as Havas Worldwide, Havas owns data business Helia, Havas Media Group, US agency Arnold Worldwide and, the jewel in the crown arguably, top French creative agency BETC.
Update 13/2/15
Havas tells me that Hirst's new Europe job doesn't make him number three in the organisation (see also comment below from 'Mad Man'). Fair enough, but how on earth do you determine the pecking order in ad agencies? There are global VPs all over the place.