Summertime. A chance for people to take a couple of days off and recharge the batteries. And if you're staying in the UK this year, it usually involves at least a bit of time strewn out on the sofa watching some classic British daytime TV.
You know the sort. Laughing at the stupidity of contestants on Pointless. Wondering whether you've ever seen anyone actually end up buying a house on To Buy or Not To Buy. And expressing disbelief that Paul Robinson is still in Neighbours.
It also means very painful exposure to daytime TV adverts. These can be excruciating. The mere thought conjures up images of bad animations, terrible jingles and Esther Rantzen. We have insurers introducing ill-judged brand mascots, vox-pops with the most boring people in Britain, and ads clearly shot in broom cupboards at the back of a warehouse just off the M62.
Some of these ads aren't just bad, they're offensive. Offensive to an industry that's quite rightly proud of its strong creative heritage. They're part of the same industry that brought you the Cadbury Gorilla, the Smash Martians and Honda's Cog.
But are these really the most offensive thing that adland has got to offer?
I was having this cheery conversation over a drink with a Campaign journalist last week. We were chatting about the magazine's Turkey of the Week column, and the criteria for 'winning' such an accolade.
Because if Turkey of the Week truly went to the worst ad being screened on TV that week, then these horrific 30-second farces churned out by cheesy furniture retailers that were produced for next-to-nothing and screened on daytime TV would consistently win.

Instead, the Turkey is often gobbled up (sorry) by a big brand paying big bucks for a big ad going out on primetime. This year alone big spenders Adidas, Virgin Holidays, Kellogg's, Ladbrokes and Asda have felt Campaign's wrath. As have brands and agencies responsible for some of the UK's most iconic ad campaigns over the years. Brands like Innocent, Cheesestrings and Dove. Agencies like BBH, Saatchi & Saatchi and VCCP.
This is an argument that's gone on in the industry for years. What does Turkey of the Week stand for? Is it to lobby against the consistently dire offerings that plague our TV screens, with little consideration for any sort of creativity throughout the production process? Or is to highlight the frustrations when a brand with creative clout at their disposal and money to burn waste it on something that's not up to scratch?
The creative and production values on a Virgin Holidays or Adidas campaign are clearly higher than a cringe-worthy DRTV effort being screened during The Wright Stuff on a weekday morning, and the team behind the former are almost certainly more likely to be the ones to go on to create a Cannes-winning masterpiece. But does that excuse them from criticism, or make them all the more culpable when they make a bad ad?
I know it's an argument I certainly wrestled with during my time at the magazine. And I remember the issue coming to a head when Steve Henry wrote a column for Campaign on the exact topic. It was just after Muller and TBWA had unveiled a new £20 million TV ad campaign featuring an array of famous cartoon characters.

The ad broke during the X Factor. Here was a brand that was spending big. A brand with confidence.
The confidence may have been misguided. I personally don't think it was a terrible ad, but I agreed with those who moaned at just how much more could have been done with such a meaty budget and epic cast of characters at their disposal.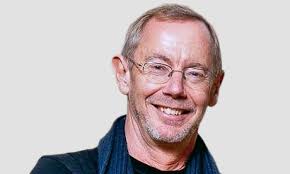 "Right now the turkey feels like a large unwieldy object used to bash agency creatives and frankly times are tough enough for them already," Henry (left) wrote. "I wonder if the person who criticised it could write a yogurt ad that pulled over 300,000 hits on Youtube?"
Henry's column was written to debate whether Turkey of the Week should even be in existence or not. I'm not here to do that. For reasons that are probably best held back for another day, I still feel that the column, and more specifically the magazine as a whole, has a hugely pivotal role to play in the industry.
But I am intrigued to hear other people's thoughts on what really constitutes a 'Turkey'. Is misguided ambition worse that no ambition at all? Is wasting money on advertising worse than trying to get away with not spending anything at all? Is creating a deliberately annoying ad a bigger crime than creating something bland?
Having spent more than a couple of years working on both sides of the fence, I'm still not sure what the right answer is.