This one goes from bad to worse for JWT India, Ford agency Blue Hive or Team WPP (take your pick) and owner WPP.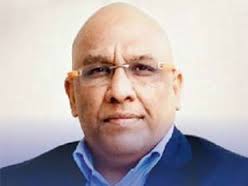 The ads, for Ford's Figo it appears, that we thought were the result of a 'rogue' (although quite clever creative or creatives) were actually entered for the Goafest ad awards by JWT India's top creative management of CCO and managing partner Bobby Pawar (left, a seasoned hand, having held CCO jobs at BBDO shops in India) and Vijay Sinha who is described as a senior creative director at Global Team Ford (yawn).
Both have now departed the company, according to Ad Age, leaving a bit of a gap at the top. There's worse though: Ford apparently approved the awards entries before everybody started to panic and they set about withdrawing them.
The ads showed various tied-up persons in the back of a Figo, to show how big the boot was. But some of these were women and some Indians, and lots of people outside the country, are rather sensitive on such points because of the country's problem with gang rapes.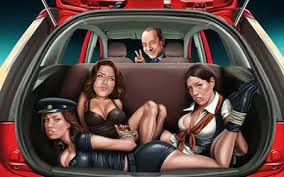 But this isn't suggesting you buy a Figo and rape some women. It may be a tad tasteless (although undeniably well-executed) but is it worth cleaning out your top management just because there's a fuss?
Bobby Pawar, in particular, was a signature signing for JWT India. His abrupt departure, if such it has been, surely shows the hand of WPP boss Sir Martin Sorrell.
It's all rather like the Y&R Argentina ad for the Argentine government about the Falkland Islands and the Olympics last year, which led to the departure of creative director Martin Mercado.
Is this latest embarrassment another case of WPP turning a drama into a crisis?