Independent UK creative company Wonderhood Studios is launching its latest studio – Wonderhood Design, its fifth since launching in 2018. Wonderhood Design is a standalone studio positioned at the intersection of branding, advertising and television.
Wonderhood Design will be based in Wonderhood's Soho office and will operate with its own revenue stream and new business strategy, working with both new and existing clients. The studio picked up its first global branding and identity project this summer following a competitive pitch. Wonderhood Design will be responsible for creating a new visual identity, including a name, logo, and design world, for a new luxury travel brand.
The studio will also work closely with Wonderhood's TV studio – creating titles, visual identities, and motion assets for their primetime documentaries, including Super Surgeons, Fur Babies and Evacuation.
Wonderhood Design will be headed by co-founders Simon Elvins and Roy Barker (below, Elvins right.) Elvins, head of art, has been at Wonderhood Studios since January 2021, joining from Wieden+Kennedy where he worked for eight years. Since joining Wonderhood, Elvins has been responsible for the visual output across all studios, including overseeing the brand refresh for Branston and for Three under its 'Life Needs a Big Network' platform.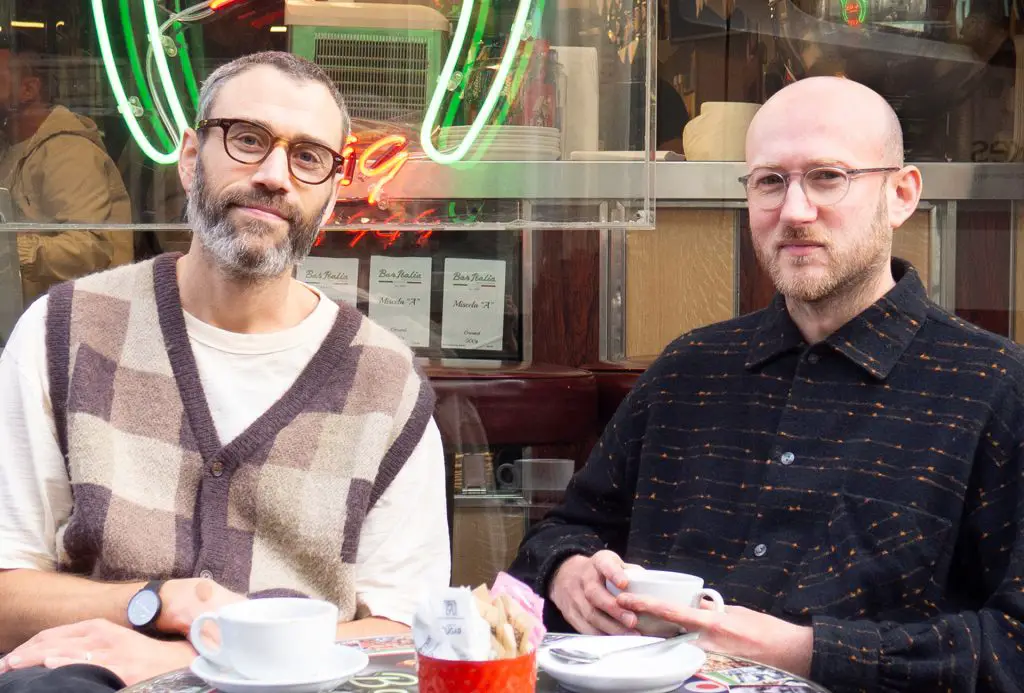 Barker also joined Wonderhood in 2021, having spent eight years at adam&eveDDB as joint head of production. Over the last three years, Barker has built and led Wonderhood's creative project management department, handling photography as well as design.
Barker and Elvins will initially oversee a 10-strong team comprising designers, brand and data strategists, creatives and account and project managers.
Elvins says: "I'm hugely proud to be launching Wonderhood Design as a standalone studio, sitting at the heart of Wonderhood's unique setup. By bridging the worlds of television, branding and advertising, Wonderhood Design has a brilliant opportunity to create truly distinctive, 360 visual identities for both brands and TV."
David Abraham, Group CEO of Wonderhood Studios, says: "With the launch of Wonderhood Design, we now have the capacity to address an even broader range of client challenges. Uniquely, Wonderhood today is a leading independent advertising agency and TV producer, powered by data insight, design and social content creation. It's this rich mix of skills and talent that we believe is best aligned to the meeting challenges and opportunities of today's media landscape."
Wonderhood Design has also created The Neighbourly Fund – an annual initiative focused on supporting local Soho, London, businesses through branding and design.
Recent figures from the Office for National Statistics show that the number of new businesses opening in London is being outstripped by closures for the first time in six years. The capital suffered a net loss of 7,695 local enterprises last year, many of which were based in Soho.
An independent itself, Wonderhood Design is launching the Neighbourly Fund to help small businesses stand out in a crowd of chain restaurants and retailers, therefore increasing footfall and having the highest chance of succeeding in the capital. The annual project will be undertaken pro bono and all small businesses in Soho can apply. The first partnership is already underway and will be launching in the New Year.