In a surprise twist Talon group CEO Barry Cupples is exiting to be replaced by company founder Eric Newnham, a former head of Kinetic.
Chairman Stewart Easterbrook is now moving up to executive chairman. Private equity-backed Talon, which handles most of Omnicom specialist Out Of Home business, has also appointed Mike Saunter as group CFO and Henry Lucas to the newly created role of Group Chief Commercial Officer.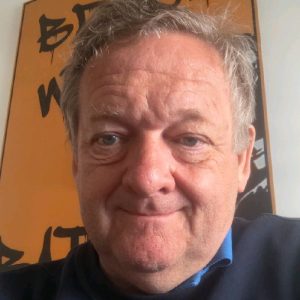 Newnham (left) whose official title is interim CEO, says: "I look forward to re-taking a hands on role leading Talon towards its global growth objectives and wish Barry well with his future endeavours. Looking ahead, Stewart's wealth of experience in leading digital-first businesses including MiQ, will be instrumental in delivering our future growth. I'm excited to work more closely with him to deliver Talon's commercial objectives."
Talon has expanded internationally at a rapid rate and Cupples, a former head of trading at Omnicom Media Group, seemed annointed as Newnham's successor as he concentrated on other investments. Cupples has ruffled some feathers in the tight-knit world of Out of Home and Newnham, doubtless with ex-Starcom boss Easterbrook's assistance, may have decided that a steady period is called for.