Fluus is the first fully-flushable period pad, developed by a group of young eco-entrepreneurs looking for a solution to a problem: 30% of (traditional, non-flushable) sanitary pads get flushed down the toilet regardless.
Instead of clogging up the drainage system, Fluus pads are made from a biodegradable, microplastic-free material, making them 100% flushable. Mother's message spells this out very clearly on OOH sites across London, as well as through PR and digital.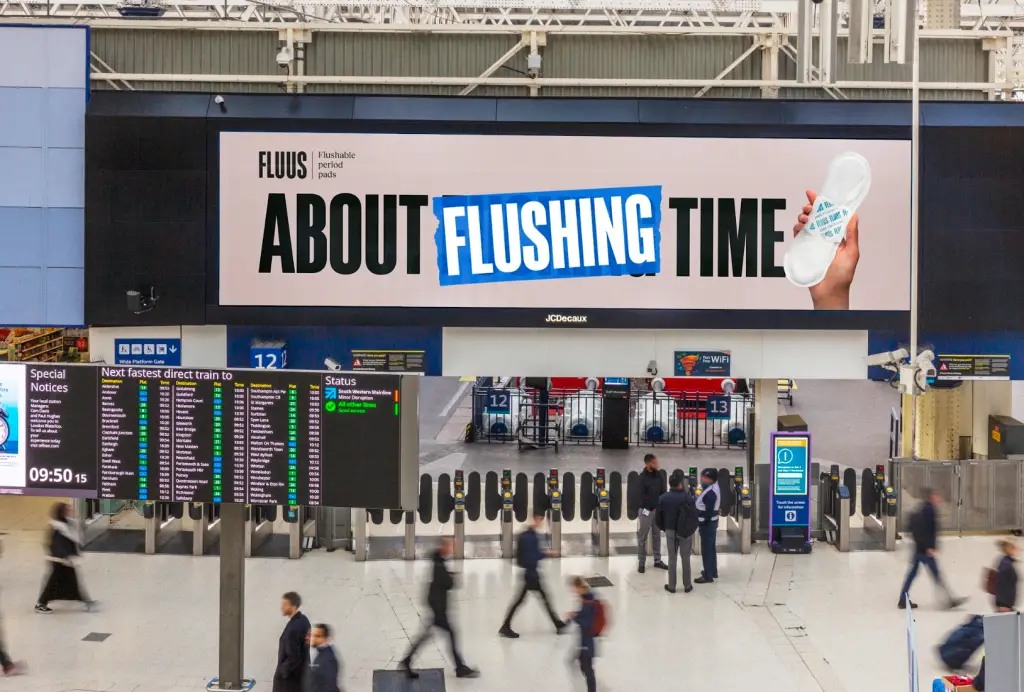 Fluus co-founder, Dr Olivia Ahn, said: "After years of development and fundraising, we're finally in a position to be able to spread the news of our revolutionary technology far and wide. When people see a Fluus ad, we want them to stop in their tracks and ask 'why hasn't anybody invented this already!' Watch this space as we get the UK flushing and make a genuine, tangible impact on the dangerous levels of plastic-packed products flushed year on year."
Mother created the campaign with two of its "family" businesses – incubation unit Broody and Mother Design – as well as sustainability agency Alfred. Fluus' Head of Marketing, Fran Morrison, has worked at Lloyds, Boots and Body Shop.
The 70% of people who've never flushed a period pad might take some persuading that it's an OK thing to do, but then they are not the problem.
MAA creative scale: 6