Leagas Delaney was one of the London agencies alongside GGT and WCRS that followed pioneers CDP and BMP into a great age of British creative advertising.
Unlike the others it's still with us under founder Tim Delaney, still producing consistently classy work on four continents. Technology isn't what you immediately associate with such a thoroughbred.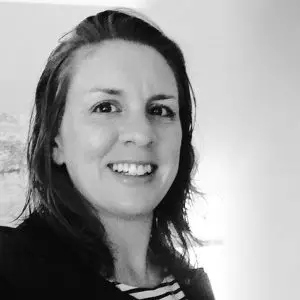 But Leagas Delaney London has lured Katy Welsh (left) from WPP's Wunderman Thompson to be director of operations, charged with "accelerating the development and growth of the agency's industry-leading automation technology."
This, first developed by Leagas Delaney over a decade ago, claims to offer offer extra campaign efficiency and effectiveness, providing clients with significant savings in production creation and delivery costs. It already includes 20,000 automated assets per year across 70 markets and over 20 languages.
Welsh has also worked at M&C Saatchi and Havas, alongside current Leagas Delaney CEO Gareth Davies.
Davies says: "Our industry is fast-evolving and the agencies which can blend transformational thinking along with the technology to deliver radical efficiency and effectiveness will be the ones who will win out. We are proud to be pushing such a progressive agenda. Katy has unparalleled experience across technology and digital production, along with the vision and the talent to help accelerate our advantage."
Welsh says: "Leagas Delaney was one of the first agencies to make automation part of their daily offering. Over ten years on, their leadership in this space points to the future of agencies. Gareth and his team know that they have a rare and powerful point of difference."