Every year millions of American football fans tune into the Super Bowl to see which team will walk away victorious, whether the halftime show performer will live up to the hype and of course, which commercials will be the best and most talked about. From recurring characters like the E-Trade baby and the M&Ms spokescandies to celebrity appearances to surprising features like QR codes, Super Bowl spots know how to go big to give audiences something they'll enjoy.
So, how can brands maximise their Super Bowl investment? Let's look back at some of the most effective and buzziest big game commercials of the past to analyse their impact on brand building. Central to our analysis is human emotion, which System1's Test Your Ad platform measures, to determine the short- and long-term potential of ads. This is because the more people feel, the more they buy. Brands need to entertain for commercial gain.
One-and-done ads
Often, brands will use the Super Bowl as inspiration for their creative to ensure it is timely. However, this may mean the ad won't be relevant for repeat airings beyond the game. In other cases, the creative isn't specific to the event, but doesn't earn a spot on the brand's roster of recurring ads.
Here are several Super Bowl ads that didn't have a long post-game lifespan: Coinbase's infamous QR code ad certainly got people talking. The crypto company's site even crashed due to the sharp uptick in traffic. But the ad's 1-Star score out of a maximum 5.9-Stars means that it won't contribute to long-term market share growth. In this case, it's a good thing that the ad was a one-and-done Super Bowl stunt.
Jeep only aired its Groundhog Day-inspired ad a handful of times during and after the 2021 Super Bowl. The nostalgic spot scored an exceptional 5.2-Stars, making it worthy of many repeat airings or at the very least a return each year around Groundhog Day to further play up the theme.
Michelob Ultra's star-studded "Welcome to Superior Bowl" campaign included 90-, 60- and 30-second cuts, but the 60-second version featuring a complete story, a catchy soundtrack and a last-minute reveal by Serena Williams only aired once during the game. With a 3.8-Star score, it had an opportunity to support brand building beyond the main event.
Oat milk brand Oatly aired its first U.S. television commercial during the Super Bowl in 2021, and reran the creative five times, all on game day or the day after. While the ad faced criticism, Oatly was actually prepared for this reaction, having produced T-shirts featuring the Oatly CEO and the phrase "I totally hated that Oatly commercial."
https://www.youtube.com/watch?v=XUcPYqWa-Ng&t=6s
With its "The best bar you've never heard of" tagline and a strong 4.2-Star score, it would be in Reese's best interest to continue airing this Take Five commercial to make the longstanding but less recognisable candy bar more widely known among consumers. Unfortunately, it didn't have a long shelf life.
Brand-building potential beyond the game
Developing an ad that's not tied to the game or finding ways to repurpose game-day creative can support long-term brand building if the creative scores well. Consider Huggies' "Welcome to the World, Baby" ad that aired during Super Bowl LV. It's the highest scoring big game ad in System1's database with 5.4-Stars, meaning it's well-positioned to build the brand. Though it includes specific references to the date and football, Huggies has maintained the theme for additional ads that leverage some of the same footage.
The #4 Super Bowl ad from the last three years is "The Cool Ranch" from Doritos, featuring Sam Elliott and Lil Nas X. The 5.1-Star ad continued to air in the months following the game, a good move on the brand's part considering the exceptional score.
Meanwhile, M&Ms ranks in the top 10 Super Bowl ads with its humorous "Come Together" spot from BBDO New York.
The ad continued to run beyond the game, though it didn't have as long of a shelf life as another top performer, this one in the insurance category. State Farm revived its classic scenario featuring a man calling his State Farm agent in the middle of the night, leading his wife to assume he's having an affair. The revamped version that ran during the Super Bowl in 2020 scored 3.6-Stars.
State Farm ads that feature Jake the State Farm agent score 2.3 Stars on average, so this big-budget spot outperformed its average by quite a bit. It continued to air throughout the year, helping the brand make the most of its investment.
It's in every brand's best interest to understand how their Super Bowl ad performs, as this data can guide budget allocation in the months following the game. Ads scoring 3 to 5-Stars are predicted to have an impact on market share growth in the years following, while 1 and 2-Star ads will have a low and modest impact respectively.
High-scoring ads should continue to be leveraged given the high level of investment Super Bowl ads require, while underperforming ads should be sidelined in favour of creative that will help a brand become an MVP.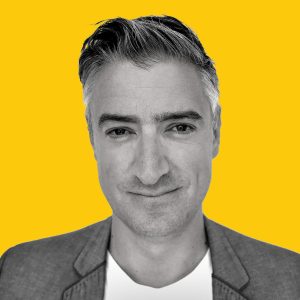 Jon Evans is chief customer officer of System1.