By Colin Wheeler
So for England it wasn't to be. Congratulations South Africa, and this will mean so much more than just winning a World Cup for the Rainbow nation as it continues to unite its diversity. But what a World Cup! Probably the greatest to date.
Rugby World Cup 2019 was a tournament and event that had been in the making for the past eight years after Japan successfully won the bid to host the tournament across twelve cities and twelve wonderful, modern-age stadiums, in their intriguing country. Those that have travelled out to Japan for the tournament have spoken highly of the kindness, charm and hospitality of the host nation and its people. Certainly, from the playing side Japan took their game to a new, higher level and captured the hearts and minds of not only their own public but the neutral supporters and non-followers of the game throughout.
The public's support for their tournament was immense and against a backdrop of tragedy as halfway through the tournament Typhoon Hagibis struck leading to loss of 74 lives and massive land, property and infrastructure destruction. Japan, of course, took this in its stride and immediately put in place efforts and procedures to overcome this tragedy as it has demonstrated so admirably in the past. Certainly, across this five plus week's tournament the boost to the Japanese economy has been immense.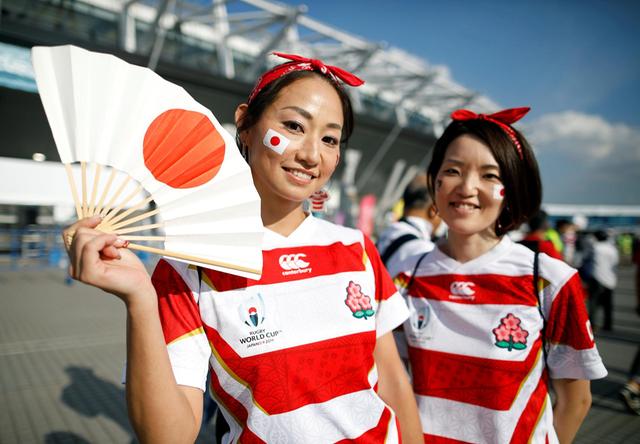 RWC2019 is estimated to have brought ¥437.2 billion (£48 billion) in economic benefits to the country, and a welcome ¥21.6 billion (£2.4 billion) of tax into the Japan treasury. An additional 25,000 jobs were also created by the hosting of the Rugby World Cup. More than 54 million people in Japan, over half the population, watched the group stage Japan versus Scotland match on TV – a record for any rugby match in Japan.
More than a million people crammed into fanzones and a quarter of a million Japan replica jerseys have been sold. Over 500,000 foreign visitors – many visiting for the first time – will have no doubt experienced all that is good and fascinating about this country. Many will surely return in the future to seek out places, traditions and occasions that they could not cram in whilst watching the rugby.
According to analysts, regardless of the projected positive economic impact of the Rugby World Cup, initiatives to link sports to businesses need to be further strengthened if Japan wants to maximize the benefits from the Rugby World Cup. Japan, which has traditionally put an emphasis on the educational and cultural aspect of sports rather than the economic potential, has seen little growth in sports-related markets, prompting the government to push for a boost in investment in the industry as part of its growth strategy.
For sustainable growth, it is important that Japan proactively puts out a message that sports can be a new and thriving business. They have another bite of the cherry in 2020 when the Olympics returns to Tokyo for the first time since 1964. World Rugby, the governing body itself, will feel vindicated that they made that critical decision to play a world cup in Asia for the very first time, and in Japan. A fair share of their slice of the cake financially will be put aside to further invest and boost the game in developing countries and help create playing improvement programmes driven by better coaching, equipment and facilities. Grass roots investment is essential for the future of the game worldwide and those certainly watching the matches and experiences unfold in Japan over the past five weeks will no doubt support that ethos and contribute where and when they can too. Well done Japan. You did yourself and the game of rugby proud Say?nara to arigat?.
Colin Wheeler is a partner at Ciesco Group.