Advertising Week in New York is proving surprisingly interesting – Burger King's lively CMO on his radical approach to advertising, Arthur Sadoun forced to admit that Publicis' purchase of data firm Epsilon was "expensive but necessary" – and S4Capital's Sir Martin Sorrell dropped in to share his two penn'orth, ostensibly on the future of TV.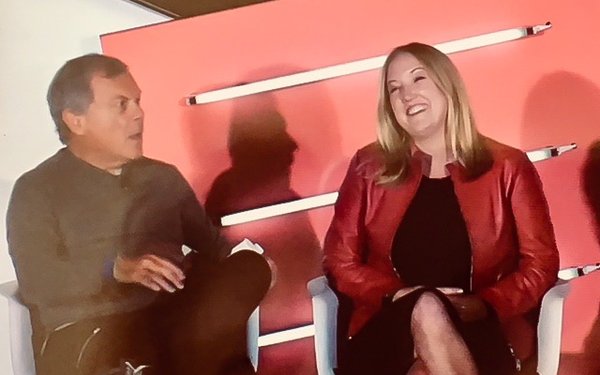 On this he basically said what's known as "addressable" TV is the future, which will surprise nobody. In passing he noted that S4, which comprises digital specialists MediaMonks and MightyHive among others, had produced 1.5m pieces of content for Netflix. These probably weren't 30-second ads.
As ever he stirred his witches' brew of predictions for outmoded ad holding companies (one of which he used to run, of course) saying that they could no longer compete with lower cost business models (like S4's) and that, at some stage, they would need to consolidate.
As there aren't that many left (Havas is now owned by Vivendi) might we see Publicis resuming its talks with Omnicom or Interpublic? Publicis has a big debt burden post-Epsilon. It would probably sooner do a deal with either of the Americans than be gobbled up by Vivendi.
He also said he would short the stock (bet on it falling) of the owner of whichever media agency wins the consolidated Disney/former Fox assets account. He said the promises and price guarantees required (Disney is trying to save money after, maybe, over-reaching itself) would be impossible to achieve.
(Clients must surely be aware of this though. Do they tacitly accept that the final bill will be more?)
Anyway, interesting stuff and difficult to disagree with most of it.
For the holding companies the second half of 2019 is crucial. If they fail to get growth moving the big US banks will be lining up merger deals whether they like it or not. Possibly they are already.