It was a big year for MarTech and data acquisitions, according to independent consulting firm, R3, in their analysis of 465 M&A deals in the marketing services industry. The $33bn of M&A activity marked a 144 per cent increase in spend on the previous year, with significant amounts being spent by more diverse buyers and others as they look to create bigger tech and data stacks to build stickier client relationships.
R£ Principal Greg Paull says: "M&A activity in 2018 signalled that the grand view of MarTech is becoming actualized and 2019 will be about how companies move beyond facilitating the intersection of marketing, technology and management, to real integration into the enterprise."
Holding companies active but with fewer deals
Holding companies completed 86 of the 465 deals monitored, accounting for around 20 per cent of the total activity. Paul says: "While the IPG/Acxiom and Publicis/Soft Computing deals were transformative, they still only represent a small percentage of overall deal flow. The competition for M&A remains as competitive as ever."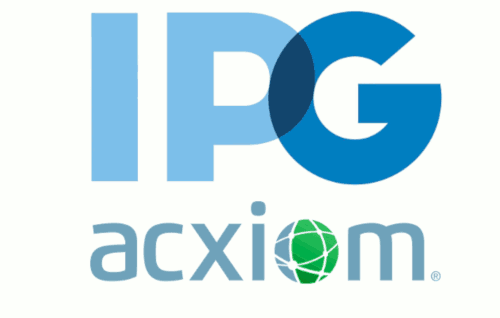 By region, North America led the way in M&A activity for 2018. The number of deals increased by 21 per cent with a 229 per cent increase in value to $22.3bn. This is the highest spend in M&A over the past three years, buoyed by major investments by Adobe, AT&T, and IPG.
MarTech and unconventional buyers lead the way
The big spenders in 2018 were MarTech companies and unconventional buyers, while agency holding companies spent less on a higher volume of acquisitions across a more diverse portfolio, mixing digital, creative, PR, and media.
CRM and production companies outstrip creative and media
The number of MarTech and digital full-service companies acquired in 2018 increased by 95 per cent and 90 per cent respectively, while M&A deals targeting creative and media full-service agencies fell by 38 per cent and 39 per cent.
In terms of value, creative agencies fared poorly with buyers paying less (-48 per cent) on the previous year. the growing demand for production houses is reflected in a close to five-fold increase in purchase value, and interest and investment in CRM shot up 450 per cent.
Paull says: "The measure of success is whether (buyers) will be able to leverage, not only the technology, but also the people who develop and maintain that technology."
North America leads while China M&A slows
North America led M&A activity globally on volume and number of deals (259), while EMEA, LATAM and APAC saw marginal growth in the number of deals transacted. China, however, experienced a 19 per cent decline in M&A deals, with overall value held up by Alibaba's $156m investment in the outdoor media company Focus Media.
R3 is a global, regional and local consultancy group.