If you're one of the millions that tune into streaming services, I'll bet there was one piece of original content that first really grabbed your attention.
Maybe you found it "totally tubular" to unpick the mystery of the Demogorgon terrorising 1980s Hawkins, with Stranger Things (below.)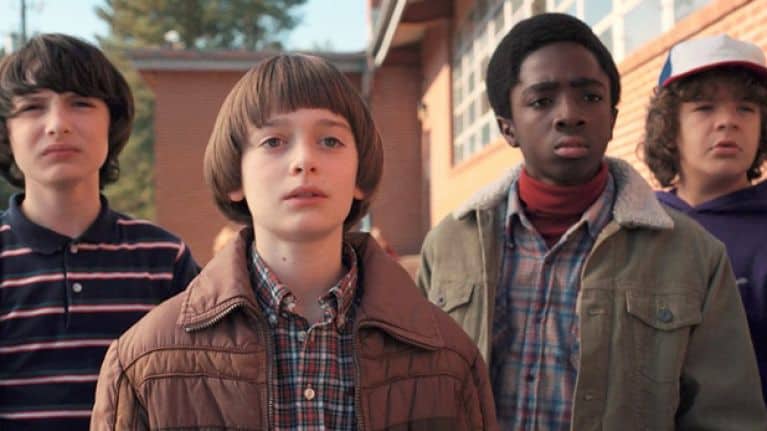 Or you may have done donuts at the return of Clarkson, May and Hammond and their big, bolshy escapades in the Grand Tour.
Whatever your favourite (and I'll leave you to guess mine), with the Golden Globes in January, original content seems to have taken another step forward. Amazon Prime and Netflix bagged multiple awards, cementing their position as not only distributors, but creators, of great content.
Is this a sign that we're entering a new golden era for streaming services? And what can advertisers learn about the future of content creation?
Original is the New Black
Streaming services of every size are certainly committing to original content creation. Amazon has just announced that it will invest an eyewatering $1 billion in original programming, while Netflix reportedly spends 85 per cent of its entire budget on its own shows.
It's not hard to see why. Streaming is only rising in popularity, particularly amongst younger audiences; our Connected Kids report found that 46 per cent of teens watch on-demand TV most often.
As broadcasting behemoths from Disney to NBC enter the streaming space – and Now TV having established itself as a major player – competition is fierce. Platforms need original content to attract, engage and keep new subscribers.
Taking the Crown
And so far, lots of that content has resonated with viewers. Since House of Cards launched on Netflix back in 2011, we've seen a hit show in almost every genre.
The quality of these programmes is such that they've spawned a new term, bingeworthy – content so good that viewers will literally put their lives on hold to view it. As advertisers, this is surely an achievement we have to admire.
And audiences are responding. At the start of 2019, Netflix boasted that its new show Bird Box attracted 45 million views, prompting its share price to grow by more than a third.
A House of Cards?
So will we see streaming services rendering TV and cinema redundant? The short answer is, probably not. First of all, people still enjoy consuming different media in different ways.
And we in advertising know, it's not the channel that's important. Whether you're working with billboards, radio or glossy magazines, it's the quality of your concept – and your content – that's critical.
Moreover, there's a risk that streaming services could become victims of their own success.
The companies have huge resources to bid for the best scripts, directors and talent. Moreover, they have the viewer data to understand what works – and where demand might lie.
But the fiercely competitive landscape is putting sites under pressure to produce and push content quickly, potentially prioritising quality over quantity.
Making Bad
Think (again) of Bird Box, which benefitted from the full power of Netflix's advertising resources, as well as numerous memes and imitations.
But despite the hype, there are suggestions that the show itself is disappointing, with the thriller described as a "birdbrained" and "wannabe shocker."

Without a laser focus on quality, streaming sites risk leaving viewers disappointed – and disloyal.
Reaching the Good Place
Streaming services have undoubtedly succeeded at creating some astounding original content, as the Golden Globes showed.
However, their longevity will depend on their ability to continue to surprise and challenge their viewers with unexpected content. That means taking risks – and never letting quantity overtake quality.
Whether we're truly entering the golden age of streaming remains to be seen. But whatever the medium, quality is crucial and the producers that deliver it will win.
Josh Krichefski is CEO of MediaCom UK