In a sign of how rapidly things are changing in adland Interpublic is buying data business Acxion Marketing Solutions (below), with whom it's been working since last year, for $2bn after tax allowances. This is the bulk of Acxiom business although it doesn't include its LiveRamp customer operation.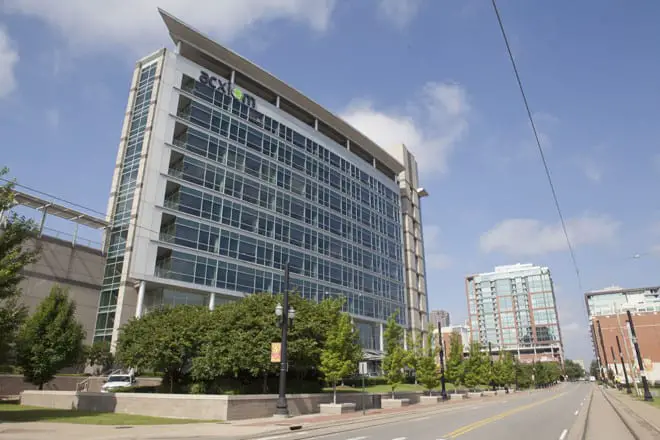 IPG adds 2000 people with data on over two billion customers and 20 billions customer records. Acxiom will come under IPG's Mediabrands media arm.
One thing agency holding companies are good at is playing catch-up and, after years of being kicked around by Google and Facebook with their reams of data, the world seems to be changing. One reason is the new GDPR rules on data permission, designed by the EU to rein in Google in particular but which have opened the door for others to assemble their own data stacks. WPP may well be reconsidering its option of selling Kantar in the circumstances.
Michael Roth of IPG CEO Michael Roth says: "In a world where everything is becoming data-driven, Acxiom Marketing Solutions offers the deepest set of capabilities for helping companies navigate the complexity of creating personalized brand experiences across every consumer touchpoint. Combining AMS with a range of IPG assets will help us shape the future of our industry. Acxiom's leadership on data ethics is second to none, its business is solid and growing, and it has long played a foundational role in the marketing ecosystem."
Mediabrands boss Phillippe Krakowsky says: "Everyone knows how valuable data is, but for most businesses it remains an under-leveraged asset. There also remains a great deal of uncertainty on how best to combine data with the creation and delivery of marketing messages..with the skills and capabilities that AMS brings to our portfolio of companies, we can offer clients end-to-end solutions that we believe will change the way in which we work for brands, and accelerate the onset of outcome-driven marketing."
Another buyer could yet interrupt the party although IPG says this is a "definitive agreement." The news may spark interest at Arthur Sadoun's Publicis Groupe too. Publicis has said it's looking for a big data acquisition and, a few years ago, former boss Maurice Levy came close to buying IPG before turning his attention to merging with Omnicom, which didn't work either.
IPG's Roth will hope this deal future proofs IPG. But may also act as a trigger for a bigger rationalisation in data-driven adland.