Happy bunnies in London this morning are most Sky shareholders, who've seen US cable giant and NBC owner Comcast bid about £22bn for the company. Not so pleased is Rupert Murdoch (below), whose Fox already owns 39 per cent of Sky and is trying to buy the rest for the third time. Murdoch now faces stumping up even more money if he's to buy a business he founded and clearly regards as his own.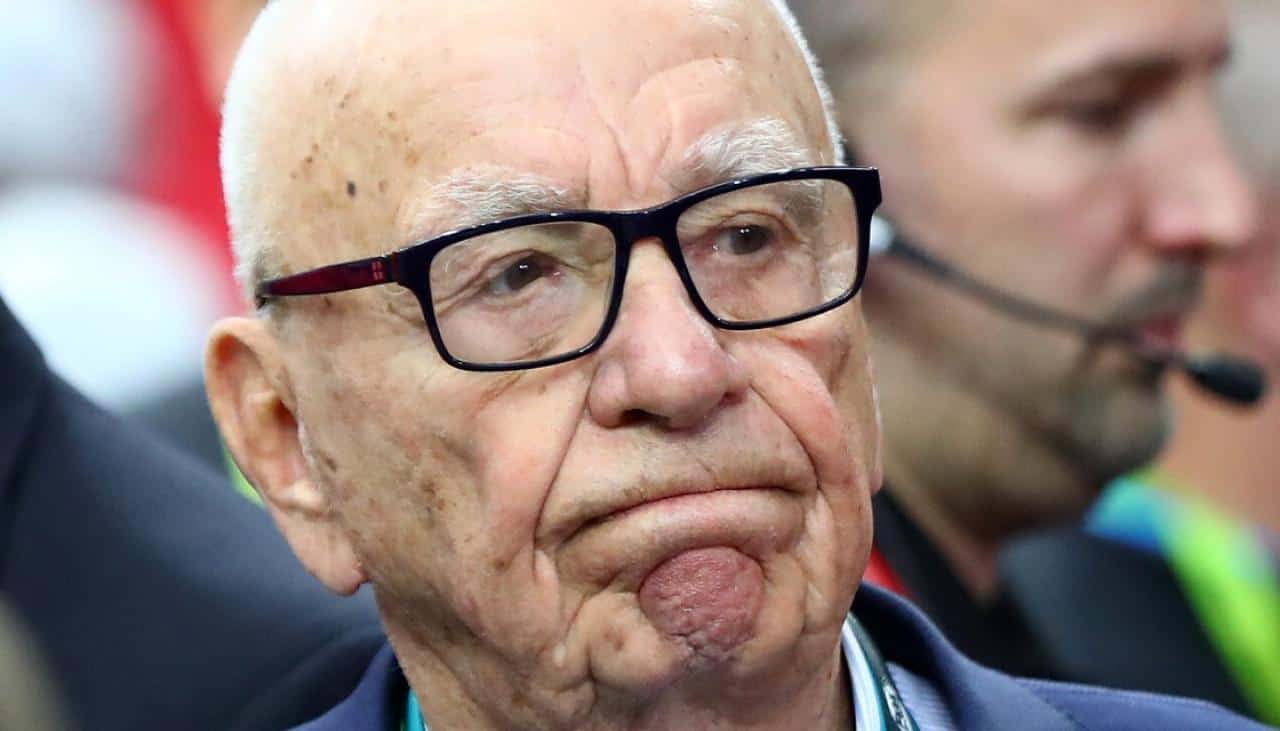 Disney might not be too pleased either as it wants to buy Fox's film assets including its stake in Sky in a provisionally agreed $66bn deal.
Sky shares were already on the up – hitting £13 today – as its new deal to broadcast most Premier League matches has been struck at a 14 per cent discount to the last one. Comcast's new bid is worth £12.50 a share while Murdoch's initial bid was £10.75p. £13 plus is now the marker which may be too much for Disney and/or Sky.
Entertaining though it is, does this actually make much difference to British broadcasting and advertising? Murdoch's last bid was cold-shouldered by the UK Competition and Markets Authority because of fears that the owner of the Sun and The Times (Murdoch through his other company News UK) would have too much political influence. There are also fears about the continued existence of loss-making but influential Sky News.
Murdoch has moved to allay these, saying he'll keep Sky News going for at least another ten years (is this Disney's view?) although this offer is rather vague on the detail. Comcast CEO Brian Roberts says: "Comcast intends to use Sky as a platform for growth in Europe. We already have a strong presence in London through our NBC Universal international operations, and we intend to maintain Sky's UK headquarters.
"Adding Sky to the Comcast family of businesses will increase our international revenues from nine per cent to 25 per cent of company revenues.
"We would like to own the whole of Sky and we will be looking to acquire over 50 per cent of the Sky shares. We are confident that we will be able to receive the necessary regulatory approvals." Which presumably means that Sky News will survive under Comcast.
Logically there's no reason for Murdoch to go to the wire for Sky when he wants to sell it to Disney – eventually – anyway. But when was media ownership logical?