WPP's Ogilvy & Mather is reported by The Times to have won a big new assignment from the UK's department of international trade to devise and run a campaign – "Exporting is great" – to try to boost exports by Britain's 30,000 SMEs as the Government tries desperately to show that there's life after Brexit (whatever form that may take).
Britain still has a yawning balance of trade deficit despite exports being boosted to some degree by the falling pound, down about 13 per cent since the Brexit vote. The agency's client will presumably be secretary of state for international trade Liam Fox (below), one of the more extreme Brexiteers and a government minister with a rather volatile reputation.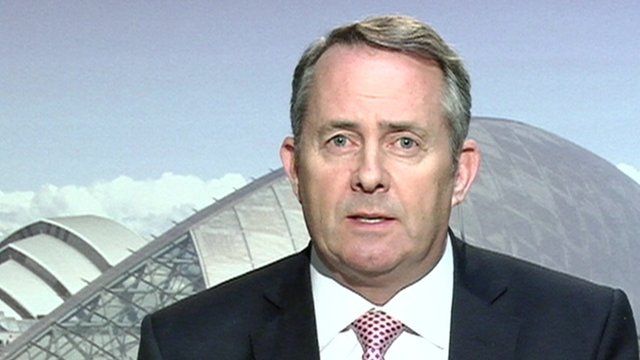 Way back in the day Ogilvy made itself famous in the UK by exhorting us all to "go to work on an egg,' a line written by novelist Fay Wheldon. That looks easy by comparison.
But it's an ill wind..and all systems go at Ogilvy it seems.
Earlier this year Ogilvy picked up the Vodafone account from WPP sibling Grey and now it's helping to handle the launch of what Vodafone is calling its "youth brand," sailing under the flag of VOXI, a name devised by Ogilvy. TMW Unlimited is handling the first campaign featuring three young artists Tom Abbiss Smith, Rosie Delilah Foden and Dan Whitehouse.
VOXI says it "not only offers endless data on social apps – but also gives young creative people a platform to share their talent."