Global marketing consultancy R3 has produced its review of deals in July 2017 and a pattern seems to be emerging: the big acquirers in 2017 appear to be Dentsu, WPP and Accenture.
Dentsu is busily buying what we might call digital/market intelligence operations – in line with its biggest buy recently, performance marketing agency Merkle in the US – while WPP is focussing on continental Europe as the UK prepares to leave the European Union after the Brexit vote. Accenture is adding a range of creative companies to its massive consultancy operation, specifically Accenture Interactive.
The other big ad-based holding companies Omnicom, Publicis Groupe, Interpublic and Havas appear to have reined in their spending, being more concerned to extract value from their multifarious existing operations in a tight marketplace.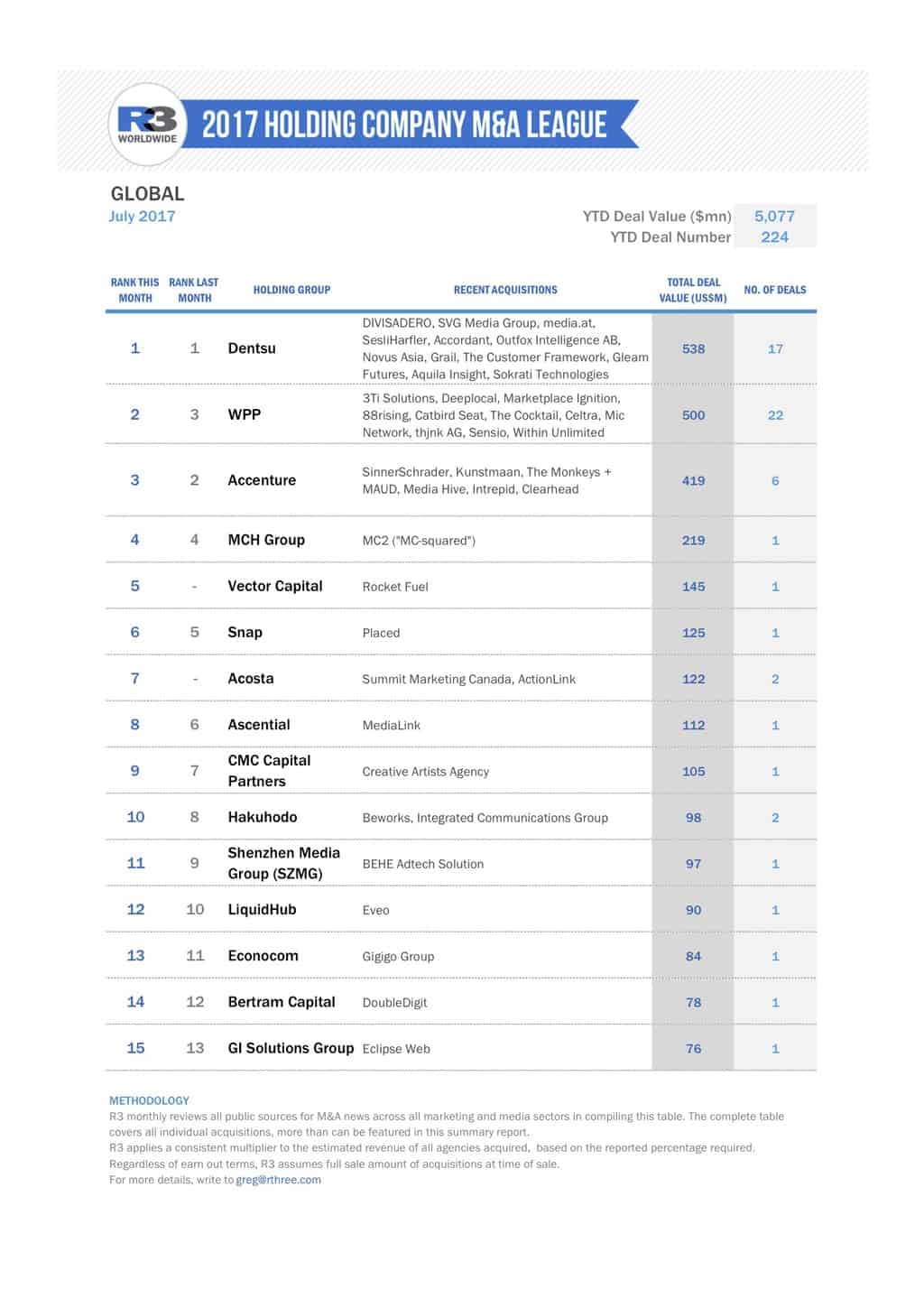 Update
WPP's Grey has bought a majority stake in hug digital in Dubai. Clients include international, regional and local brands Americana, Al-Futtaim automotive group, Dubai Tourism and Shell.
Hug's revenues for the year ended 31 December 2016 were approximately AED19m, with gross assets of approximately AED7.4m. As well as Dubai, hug has offices in Egypt and India. In total the agency employs around 145 people.