It's been all change at Wunderman, which describes itself as a date-driven creative agency' (it used to be a direct marketer) since former WPP digital boss Mark Read took over as global CEO a couple of years ago.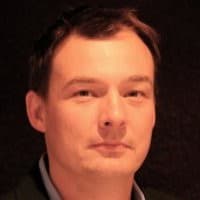 But now it's one of the new brooms who's leaving – UK CEO Chris Perry (left), formerly at WPP's Fabric digital outfit and before that Razorfish (now owned by Publicis), who's leaving after less than a year. Perry is to "pursue other interests" it seems.
Sometimes these appointments work and sometimes they don't. Perry is something of a serial entrepreneur, having launched one of the UK's first digital agencies, DNA Consulting, back in 1996. He began his career as a media buyer.
Wunderman's EMEA CEO and UK chairman is Mel Edwards, UK CEO before Perry.
You need to be some kind of genius to work out what all these digital/data/CRM/customer engagement agencies do (or don't). Why are there so many of them? A cynic might say it's the old game of confuse-a-client.
Anyway Wunderman UK is now doing whatever it does without Perry.