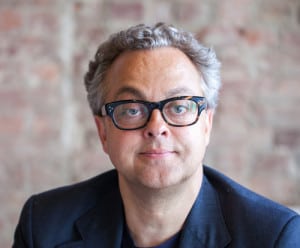 Canvas Worldwide, the new media agency formed by US indie Horizon Media and Innocean Worldwide to handle Hyundai and Kia cars, has appointed Brit Paul Woolmington (left) as its first CEO.
Woolmington has held a number of senior management posts and consultancy roles in a long media career, most notably at Naked in the US.
Horizon founder Bill Koenigsberg says: "I have known Paul for many years and have tremendous respect for his leadership. Paul has launched two successful media and communications companies and has disrupted and redefined traditional communication and media models in the process. He is a skilled inventor and entrepreneur, and a proven advertising innovation pioneer with a global perspective. We have a white canvas to invent, create, grow and transform the industry in the process, and I look forward to Paul creating a masterpiece with Canvas Worldwide."
Innocean CEO Ahn Kun-Lee says: "We sought a chief executive with a shared commitment to creativity and invention, and Paul is a proven leader and one of the most strategic minds in the industry. I respect his success and I am excited for Paul to build Canvas Worldwide into a leading media agency."
Woolmington says: "It's a remarkable time of change for media and communications, and we have a true opportunity to envision a modern perspective on what clients need today. Change is disruptive and I'm excited to partner with Bill and Innocean Worldwide to build Canvas Worldwide and pioneer new approaches while the industry is in flux and full of opportunity."
Canvas currently operates in New York and Los Angeles with regional offices in Chicago, Dallas and Atlanta. Hyundai/Kia spends about $1bn in the US. Whether or not Canvas spreads its wings globally presumably depends on winning the Korean car giant's media business elsewhere although Koenigsberg has said it plans to pursue other business too.
In-house agencies are more common in the car business than elsewhere: Jaguar Land Rover uses Spark44 in which the client owns a half stake while Ford is a more or less independent entity within WPP, under a number of names including Blue Hive and Hudson Rouge.