French out of home giant JC Decaux has launched JCDecaux Dynamic, which it describes as a 'global creative hub.' It's poached BBH head of creative technology Alex Matthews and the agency's technical lead Rick Burgess to run the new outfit in London.
Last year Decaux won the massive Transport for London bus shelter contract from Clear Channel, worth an estimated £400m. Digital now accounts for about half its UK revenues. The launch of Dynamique in London is surely related to another massive TfL contract up for review, London Underground, currently held by Exterion Media (formerly CBS Outdoor). Pitches are in April and the new contract is intended to start in October.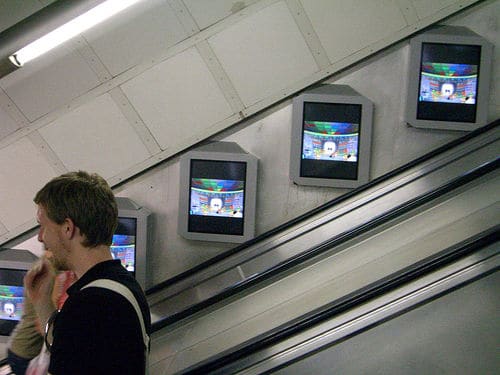 CBS spent a fortune over the years upgrading tube posters to digital, now finally paying off after a number of false starts. Decaux looks the likeliest rival for the contract and Dynamique is another weapon in its armoury.
Should the Underground contract find its way to Decaux alongside buses, some OOH insiders speculate that Exterion and Clear Channel would be forced to merge in the UK.