Matt Pye, COO of Cheil UK, the Samsung agency, is leaving hard on the heels of the appointment of former Red Brick Road and EDC (owner of Dare among others) boss Paul Hammersley as group CEO.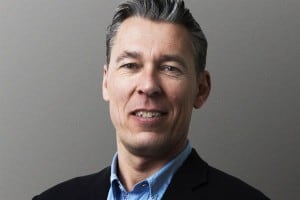 Pye (left), who also worked at Lowe, has done a good job at Cheil but it was significant that he became COO rather than CEO (C-suite titles matter these days). Latterly Pye oversaw the agency's move to its move to new headquarters in Southwark.
Hammersley says: "Matt has played an huge part in helping transform Cheil to the agency it is today and I'd like to thank him for that. While we'll miss him, we look forward to carrying on his good work."
Pye says: "I've had a wonderful time and, hopefully, I've left the agency in a far better position that when I arrived. It's time for the next chapter and, with Paul at the helm, I'm certain the future is bright. I'm off for a little lie down followed by a fresh challenge."
Hammersley joined Cheil in September. Cheil has also made Malcolm Poynton global CCO and and Catherine Davis chief growth officer (aka new biz). Cheil UK is currently recruiting a UK ECD. So the ambition seems to be there.
But Cheil badly needs to stand for something apart from being the default agency for Samsung.
Hammersley, still regarded as a UK industry heavyweight, could do with a change of fortune too. The Red Brick Road, which handled Tesco, was about to be sold to WPP for megabucks until Tesco decided to review the business. EDC's UK combo looked interesting before holding company Cossette did a separate deal with China's BlueFocus.