Any marketer worth their salt knows all customers were not made equal, and that's particularly true of commuters, where getting the bus or train into work is now a prime opportunity to check our smartphones and tablets to catch up on the latest news, gossip and games. With the average number of devices set to exceed four per person by 2020, we're increasingly reliant on the small screen, and at no time more so than when we have some time to kill on-the-go.
If you're not 'on-board' with this digital shift in media consumption or don't plan to be – I'd stop reading now. But if you're an ambitious business with high growth targets and a clear sales objectives, your ears should certainly be pricking up. The commuter audience is a highly connected and available audience, and it's these eyes at these times which will convert into sales.
Understanding your audience: being the early bird
Almost 90 per cent of consumers admit to browsing and buying on smartphones and tablets during their commute with over half expecting to shop even more during this time in the future. So reaching the right person with the right message at the right time between early morning and after 5pm is now invaluable and it's critical to be able to pinpoint exactly when that is in order to get the best result.
There is a natural variation in activity by commuters inside and outside of London, with research that, in the capital, 20 per cent use their device to read online news and 25 per cent to play games via apps such as Farmville or Candy Crush in the capital – over a third higher than those further afield. Internet browsing, social media and streaming video content also scored highly, to be expected, and London bus users were found to be the most social, with less than ten per cent logging on to work systems during this time as well as social and leisure based applications.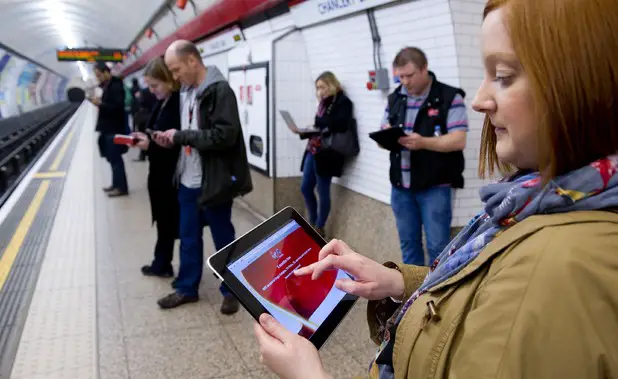 Programming the consumer psyche
Once your target audience is identified – and when – how can you best connect with them? It's all about programmatic trading: buying ad space in real-time using data-led computer algorithms, to reach exactly the right user at the right time with the right content for optimum engagement.
Sounds like a 'no-brainer' right? Programmatic tools have been embraced by many, but many more are still reluctant or uncertain about their benefits. This is largely due to a lack of understanding of mobile ad exchanges and their benefits with over 40 per cent of marketers admitting they still "don't have a clue" what programmatic actually means. Understandably, it's understandable that many marketers avoid taking a chance on new technologies, preferring the more established ROI they derive from traditional media. However these individuals could find themselves redundant in a few years' time, replaced by their more mobile-savvy, and dynamic peers – those who understand their audience and are able serve them a targeted ad at the right time.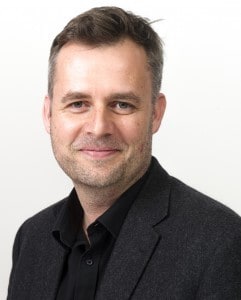 Simon Bailey is CEO of mobile ad exchange Axonix.