It's amazing how brands get watered down in adland.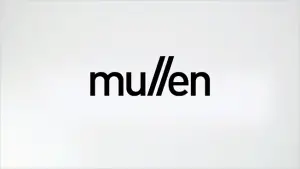 Interpublic is now merging the Lowe network with middle-ranking US agency Mullen to create Mullen Lowe. Which as an international agency network will have no purchase whatsoever. Affable and capable Lowe CEO Michael Wall is leaving.
Mullen CEO Alex Leikikh will run the new network.
Frank Lowe's Lowe Howard-Spink was the UK's best combo of creative plus big accounts for 20 years through the '90s. Frank then sold to Interpublic, which made him very rich, but which turned out to be a network nightmare.
Lowe was merged with Ammirati Puris Lintas (which meant Unilever, which it still holds today) and then Donny Deutsch's Deutsch.
Frank, now Sir Frank, who was never the most collegiate person, failed in his attempt to take the top job at IPG, partly through his ill-timed investment in the UK's Brands Hatch motor racing circuit on behalf of IPG's sports business Octagon.
IPG seems to be shuffling its agency assets rather frantically. Not so long ago some bits of Lowe merged with Campbell-Ewald, another IPG blast from the past, in a bid to hold its General Motors business. Alas, this didn't work either as GM went to IPG's McCanm but Lowe's Cadillac departed for Publicis.
Will Mullen Lowe succeed in becoming IPG's third global agency network after McCann and FCB (which now includes Draft, a failed attempt to turn a direct marketing agency into a trad agency lead).
Doubt it. Could be tidying up at IPG, now pushed around by 'activist investor' Elliott Management, with a view to a sale.