What's going to happen in adland in 2015?
1/ The first is that time (and tide) wait for no man and, in February WPP CEO Sir Martin Sorrell will be 70 while arch enemy Maurice Levy of Publicis Groupe will turn 73.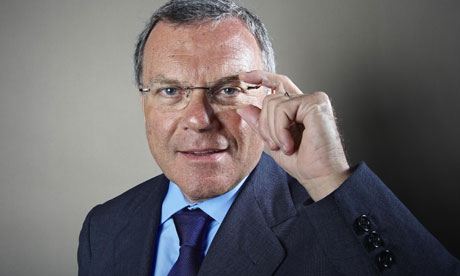 So succession at two of the big three marcoms groups will be an issue (it may be at the third, Omnicom, too).
Sorrell (left), unlike Levy, has successfully kicked this ball into the longest of long grass for years but a new chairman at WPP, Roberto Quarta who takes over from Phil Lader in June, will surely find it on his agenda. So there'll be some movement in the upper ranks at WPP.
As for Levy, who's said he'll step down as CEO in 2017, his anointed heir seems to be Publicis Worldwide boss Arthur Sadoun, although we all that 'honour' had gone to Jean-Yves Naouri a short time ago. Will Sadoun make the cut? Or will someone else emerge from Publicis' mushrooming digital empire, about to be grouped under Publicis Sapient?
Omnicom boss John Wren is a relatively youthful 61 although he'll be aware that BBDO boss Andrew Robertson, about to turn 50, surely merits a meaningful group role. CFO Randy Weisenburger, effectively number two in the Omnicom empire, is leaving. So maybe Robertson will be offered COO.
2/ Meaningful deals were thin on the ground in adland in 2014 although what would have been the biggest of the lot – the $35bn merger of Omnicom and Publicis Groupe – kept us entertained as it slowly unraveled. Publicis later agreed to buy digital group Sapient for $3.7bn.
It's now more or less accepted that agencies need some outside money and resources to compete properly in a global market but this isn't only coming from the big marcoms companies. Droga5 has teamed with WME Entertainment, itself funded by California investor Silver Lake. Silver Lake also owns sports media company IMG. The UK"s Engine Group sold to another US investor Lake Capital.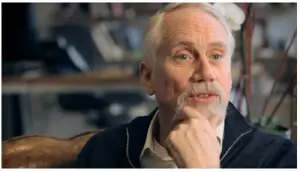 Dan Wieden (left), who still helms the world's most desirable independent agency Wieden+Kennedy, turns 70 this year. Might Wieden be tempted to sell a stake to a cash-rich Silicon Valley (or even Portland, Oregon) investor?
3/Telecoms companies, looking for something to spend their humungous profits on and, perhaps, fearful that their golden age of expensive smartphone contracts might be coming to a close, will continue to expand into broadcast. BT has shown it can work in the UK; Vodafone, which seems a bit bereft of ideas these days, may follow with a bid for Liberty Media (which owns Virgin Media and six per cent of ITV) or Sky.
4/There'll be a lot more 'Math Men versus Mad Men' stuff as programmatic media trading takes hold and yet more research spews out of the providers of 'big data.' A corollary of this will be the need for yet more content so there'll be room for creative folk in the mix for a wee while longer. But people, such as shareholders, will start to ask if the Maths and the Mads (including Media Mads) really should be in the same organisation. WPP has recognised this to a degree by trading some of its Xaxis digital media offerings for a stake in independent ad-serving platform AppNexus.
5/The awards season will become even more of a global bunfight between the big marcoms companies, most notably at Cannes in June. WPP's Ogilvy has supplanted Omnicom's BBDO as most-awarded agency, thanks to a big, big budget – and some very good work. But BBDO is as formidable as ever and will surely mount a big challenge to Ogilvy this year. DDB, fuelled by the UK's adam&eveDDB, Grey and Saatchi & Saatchi may also have something to say about this.
Who's going to be the big winner at Cannes? At the moment there's no obvious choice – although adam&eve's 'I Spent It On Myself' was hardly an obvious choice last year and it won a hatful of Grand Prix. Cannes jurors have, so far, found adam&eve's efforts for John Lewis resistible but you could hardly have a more 'integrated' campaign – which is what Cannes is about these days – than its Christmas effort featuring Monty The Penguin. History, in this sense, might repeat itself.