It's Blackberrys on the beach time (for executives of a certain age) and there's still speculation that the hols may be interrupted – as they were last summer – by a big takeover or merger move.
Last year it was the (ultimately aborted) Omnicom/Publicis merger, this year the company in focus is Interpublic.
IPG is the fourth-largest marcoms company and recently has shown some good signs of recovery under CEO Michael Roth. But even as it has added big chunks of General Motors and Microsoft creative work it remains skewed towards the US market. The loss of the Microsoft global media business to Dentsu-owned Aegis was a big blow, leaving its media operations outside the US looking distinctly underpowered.
So the company remains vulnerable to a bid despite a big recovery in its share price over the past two years, partly fuelled by takeover speculation.
Recently US 'activist' investor (one that likes to shake up companies to prompt deals) Elliott Management bought a 6.7 per cent stake in IPG and it's also emerged that another US investor, Harris Associates, has quietly collected a 2.6 per cent stake.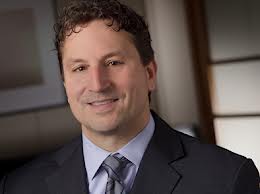 Readers with a long memory may remember Chicago-based Harris Associates – Charles and Maurice Saatchi certainly do. Harris fund manager David Herro (left, he's still there) was the man responsible for kicking the brothers out of the Saatchi & Saatchi agency they founded back in 1994. This followed a number of reverses at the over-leveraged biggest agency in the world (it was then) plus an ill-advised flirtation with the idea of buying the UK's Midland Bank.
Herro also invested Harris money in a big shareholding in Aegis when it looked like Vincent Bollore might buy it to merge with Havas, selling out later. That didn't prove a particularly wise decision as some years later Agis (owner of the Carat media agency) escaped Bollore's clutches and succumbed to a huge £3.6bn bid from Japan's Dentsu.
Arguably the Saatchi action misfired too. Saatchi & Saatchi, which was eventually sold to Publicis Groupe, never regained its former scale and reputation. Herro, and others, would argue that it was heading for the rocks anyway so a deal had to be done.
Be that as it may, the presence of Herro/Harris and Elliott on his shareholder register won't be welcomed by IPG's Roth. The two investors seem to be think there's a big bidder for IPG out there.
Who that might be may become a bit clearer next week when Sir Martin Sorrell's WPP reports its second half figures. Some analysts are forecasting a disappointing set of numbers, with sales and profits falling sharply – which seems a bit excitable. But if this turns out to be the case, the blame will be laid (by WPP anyway) on the strong GBP in which WPP reports earnings while its revenues, increasingly, come in much weaker currencies scattered across the world outside the UK and US.
If WPP isn't strong enough to enter the lists for IPG then Elliott and Harris may be disappointed.