Cannes 2014: Outdoor is out and proud, but is copywriting dead (again)?
The Australians put the camp in campaign this year, with the absolutely glorious "GAYTMs" from Australian bank ANZ and Whybin\TBWA. To support Mardi Gras in Sydney, ANZ Bank blinged up its ATMs in the city with rhinestones, sequins, studs, leather and fur. It was deemed "the most fabulous cash withdrawal ever" by the Huffington Post.
Vicky Maguire, the deputy creative director at Grey London and a member of the Outdoor Lions jury, described 'GAYTMs' (below) as like "the biggest bejeweled thing you've ever seen". Another wonderful Gold Lion winning entry was 'Dallas Gas Station' by Grey New York, where, to launch the third season of its reboot of Dallas, TNT set up an actual gas station in New York.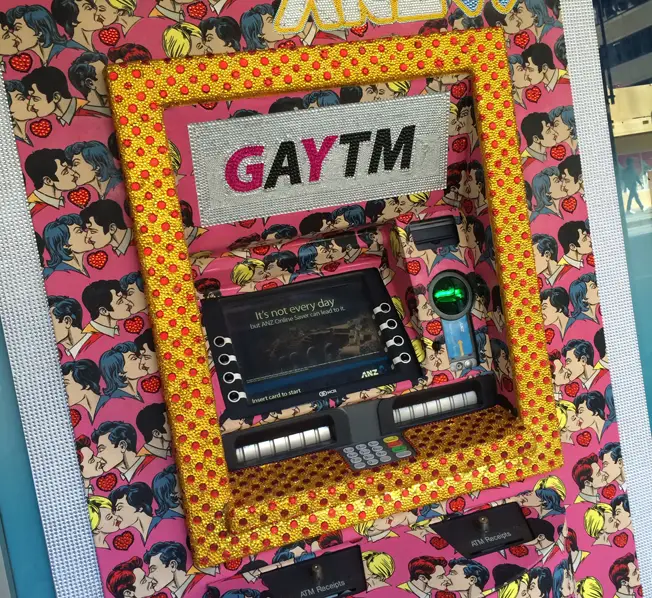 But while all of the jury members were quite clearly very excited by the outdoor entrants this year, Vicky Maguire Left) noted that there was one important thing missing – decent copywriting. She said she, as a copywriter, found the fact that there was no metal for copywriting craft this year "quite telling." "Words on a page should elevate," she said. "Nothing in that category did that."
It's not the first time a plea has been made for the dying art of copywriting, but it's a point worth noting, particularly at Cannes this year when almost everyone who has taken the stage at the Palais has been talking about 'storytelling'. Ironic that in the rush to 'tell' of these 'stories' no one is bothered about the craft of writing them.
Maguire said: "Words have this massive power to move you and we just didn't see it here. We have to collectively get a bit better than that."