Cannes 2014: Quite what Mail Online editor Martin Clarke and assorted flunkies were doing at the Cannes Lions is something of a mystery but, at a late night party, it's alleged that aforementioned flunkies poured beer over media reporter Darren Davidson from The Australian and pinched his iPad (temporarily).
Davidson was trying to secure an interview with the reluctant Clarke. Clarke strongly denies any such doings but something obviously happened – the Mail group has claimed that one of its party was injured in some affray or other. I would show you a picture of one of the alleged combatants but that might be asking for trouble. So here are some bottles of beer.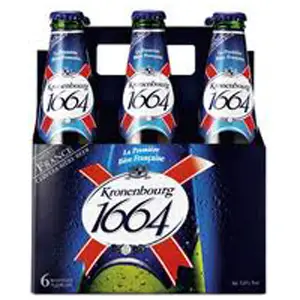 Mail Online has just launched in Australia and been accused by the Rupert Murdoch empire, which owns The Australian, of nicking its copy.
Well you can always rely on the Fourth Estate to liven things up a little. Some years ago former Mirror editor (and recently-deposed CNN chat show host) Piers Morgan came to blows with Top Gear presenter and Sunday Times columnist Jeremy Clarkson at a press awards do. The Mirror had printed a picture of Clarkson kissing someone who was not his wife.
My colleague Matt Williams noted yesterday that this year's Cannes Lions was notably short of controversy, let alone violent disagreements. If the organisers continue to allow serried hacks in that happy situation won't last for long.