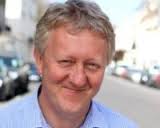 Ian Maynard (left), head of marketing and business development director of London-based creative and production specialist network, argues that procurement people make a positive contribution to client/agency relationships – if they understand the different roles of the various agencies involved in the process.
 
One of the biggest changes in marketing over recent years has been the evolving role of procurement.
Many agency execs probably still bear the scars of arm-wrestling bouts with procurement people who, they grumbled, knew about the price of toilet rolls and paper clips but not the price (and value) of advertising.
Some of these are still being inflicted, of course.
But there is a sense that life is changing – maybe has changed – and that procurement people are better briefed and genuinely concerned to provide the foundations for a mutually beneficial (although still usually lower cost) client/agency relationship.
But don't take my word for it; here are the views of Simon Francis, CEO of integrated marketing consultancy Flock Associates, the company that recently oversaw the pitch for the multi-million pound Dixons account.

Francis (left) says: "Procurement people want to understand the value of things (yes, they love a benchmark and KPI), and so for the agencies that can demonstrate the value they create, this is good news.
"Marketing procurement like to simplify, to consolidate, to find scaled relationships for the long term – this represents great opportunities for those agencies able to prove their worth, and work in partnership with clients. Procurement, by and large, set up agency review processes that minimise the politics that used to blight so many creative pitches.
"Good procurement (whilst still a little rarer than one would like) really values and encourages creativity, and provides the contractual and fee reward support for it. Whilst it may have been true that some marketing procurement people knew nothing about marketing and creativity, now they have often been top flight marketers in their own right, or employ consultants who really know how to liberate creativity from the process."
From our perspective at network, a support agency that often works hand-in-hand with the lead creative agency on big accounts, we would agree with this.

Procurement isn't just about saving money – practitioners need to understand the "horses for courses" argument and be able to take the territorial problems out of the selection procedure where lead and support agencies are involved. And most of them do.
Creative agencies, however, may not be so sanguine. We'll look at this in our next article.