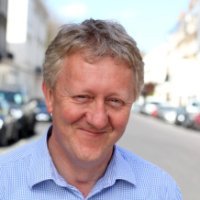 Ian Maynard (left), head of marketing and business development director of London-based creative and production specialist network, examines the growth of charity advertising and the dangers for charities of relying too much on pro bono creative work.
The growth of online has led to many things – not least a torrent of charity ads able to reach (potentially) a huge audience without the nuisance of paying for expensive airtime.
And a big part of the charity boom is 'pro bono' no fee work, covering everything from legal expertise to marketing know-how and, of course, creative work produced by ad agencies and others.
But pro bono work can come at quite a high price for the charity itself. Why? Because there are two agendas in most such exercises and they may well conflict with each other.
No-one is disputing the commitment of the people involved on a pro bono level and there are a lot of them these days. Websites like Pimp My Cause (below) bring together marketing people in the pro bono cause while Ad Monsters offers free digital ads to various causes.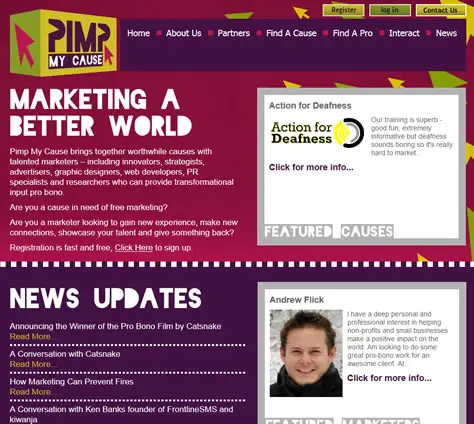 But charity advertising doesn't just attract agencies because of the worthiness of the cause. Inevitably there are commercial motives too; after all these exercises cost time and money.
Charity ads can court controversy, circumnavigate regulations and provide multiple opportunities for creative departments to deliver shock and awe.
For an agency awash with solid but conservative clients it's a chance for them to break free with a piece of provocative work that might even pick up an award.
The trouble is such work, however compelling, is usually a one-off; pitched by the agency to the client, who is hardly likely to turn down something decent they couldn't afford on any other basis.
Only rarely will the agency envisage the ad as part of a long-term strategy or, even, a campaign.
So what happens when the PR bubble has burst and the creative award is safely on the agency's shelf? What does a charity looking for a differentiator in a crowded and ferociously competitive fund-raising market do then?
At network we know that charities are brands with products (just like Barclays or British Gas, to name two that don't come top of the most charitable hit parade at the moment) and, just like those companies, should recognize that long-term campaigns work best.


It's also true that, even if the agency has agreed to a long-term relationship on a pro bono basis, the charity might still pay a price as the interests of both parties diverge – the charity towards a stronger brand, the agency to more awards opportunities.
They say that, in business anyway, there's no such thing as a free lunch. It might pay charities to grit their teeth and turn down pro bono offers, however well-intentioned, in favour of a commercial relationship with the agency of their choice. Most agencies will do their level best to make such a relationship affordable.
In the end it's likely to save both sides time and money; not least by leading to far better fund-raising results.