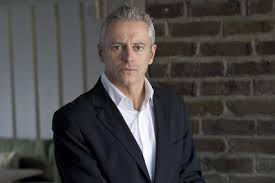 It's more 'out with the old and in with the new' at Havas, this time at Havas Media UK where CEO Mark Craze (left) is off to spend more time on 'exciting new projects.'
Much the same happened a few weeks ago to his former ultimate boss CEO David Jones (whose mooted digital cum good works business has yet to make its public debut) and, last year, to his former partner at Havas Media (and cousin) Mark Mendoza.
Craze, who left Carat UK after 15 years when current Aegis CEO Jerry Buhlmann beat him to the top European job, won't be short of media interests in the meantime. He's a shareholder in highly-profitable out of home contractor Outdoor Plus.
Jones was succeeded as Havas CEO by Yannick Bollore, son of biggest shareholder Vincent, and the process of Frenchification is continuing apace with global managing director Dominique Delport taking over as chairman of Havas Media in the UK. What this says about Vincent's Bollore's ultimate plans is anybody's guess: it might be the prelude to taking the company private, merging it with his other big interest Vivendi (he owns five per cent), a sale or be just a coincidence.
The problem for Havas is that, in a world dominated by WPP, the about-to-be-merged Omnicom/Publicis and Dentsu/Aegis it's just too small – at least as a publicly-quoted would-be global marcoms group.
As for Craze, he's moved on a bit from the days when, as the precocious boss of Carat UK, he used to put the fear of God into everybody from journalists to media owners to staff. But he's engaging and bright and likely to bounce back soon – probably doing something entrepreneurial.