Wieden+Kennedy the network seems at the top of its game, it now has at least four agencies (HQ Portland, Amsterdam, London and now New York) churning out good stuff on a regular basis.
Cracking New York is a tough task for out of town agencies but recently NYC has been the jewel in W+K's bauble encrusted crown and its flagship campaign is rapidly becoming 'Whatever's Comfortable' for Southern Comfort.
The first ad in the campaign, 'Beach,' was chosen as our first Modern Classic by Giles Keeble (these are quite hard to come by) and the follow-up, "Shampoo,' is in the same league.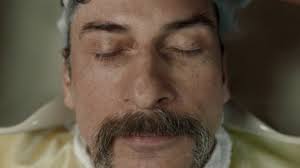 Should do wonders for the sticky drink. Not quite so sure about cowboy moustaches but you never know.