WPP boss Sir Martin Sorrell is rather keen on winning the absurd Holding Company of the Year gong at Cannes (don't think they've been badgered into calling it a Grand Prix yet) and the apple of his beady eye will be Ogilvy which, as of last night, had won a staggering 130 Lions including three Grand Prix. It would have been four if McCann Melbourne's 'Dumb Ways to Die' hadn't won the Radio GP – mysteriously.
(Actually SMS has been strangely quiet at Cannes this year – leaving the world's media suffering a severe and unexpected soundbite shortage).
Omnicom's BBDO network has been winning Network of the Year in just about everything for just about ever, including Cannes, but this year it's lagging Ogilvy with 'just' 80 or so Lions; which should ensure that WPP sees off closest rival Omnicom in the holding company stakes.
Not sure quite what they've been putting in the water at Ogilvy but global CCO Tham Khai Cheng (below – he's obviously got a thing about lions), who studied at London's legendary Central St Martin's art school and Royal College of Art before joining Leo Burnett, clearly has something to do with it.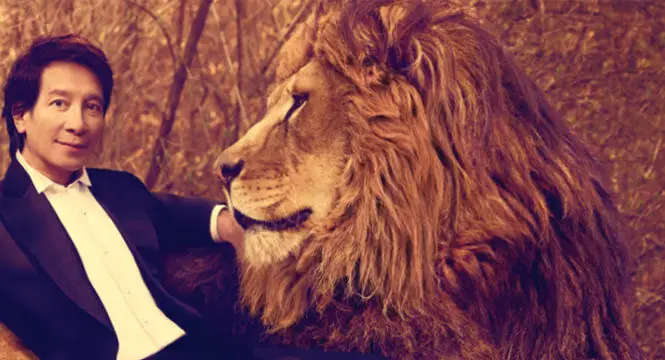 As for BBDO and its CEO Andrew Robertson, they've had a rather rough year which has also included losing the $300m Gillette account to WPP's Grey, not an outcome anyone would have expected a couple of years ago. On the brighter side Energy BBDO in Chicago has just won the equally big Bud Light account, although BBDO is the brand's fourth agency in about two years which suggests it won't all be plain sailing.
But awards are what matters at Cannes and BBDO's pride will have been stung. Maybe urbane Ogilvy boss Miles Young (another Brit) will buy Robertson a consoling drink.