Virgin Group's Sir Richard Branson may be getting on a bit but he still has the capacity to surprise.
Now Virgin America is introducing a 'seat-to-seat delivery' service which passengers can use to send drinks or other goodies (plus a message of course) to other passengers. And, maybe, says Sir Dick, "Get Lucky."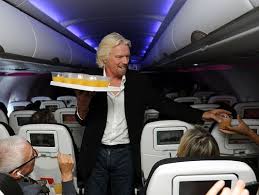 Has the man no shame? We defy anyone to watch the above toe-curling atrocity twice.