Ocean Outdoor UK has launched a new sustainability initiative which moves the company closer towards delivering its decarbonisation goals and reaching net zero by 2040.
Effective from January 2024, Ocean UK will pledge a percentage of its annual revenue to four critical marine based projects that remove atmospheric carbon and are helping to repair the planet's natural ecosystems.
In a media first for the out of home (OOH) industry, when buying and planning campaigns across Ocean's UK assets, clients and agency partners will get to vote for which of the high potential projects a percentage of their ad spend will support.
All the initiatives have been verified by the sustainability platform, Pinwheel, which supports the world's most effective planet-saving initiatives.
Ocean UK CEO Phil Hall said: "Ocean believes that companies should strive to understand their emissions and reduce them as far as possible, but we also believe that the out of home sector and the wider advertising industry should not wait until that work is finished before committing money to carbon removal and planet repair.
"By reframing the discussion away from compensation led offset schemes and towards a meaningful, science based contribution based strategy, Ocean is seeking a rigorous and long term form of corporate climate activism."
Ocean UK's position is informed by scientific evidence which shows that many carbon offset programmes have no environmental value and sadly do very little or nothing to mitigate global warming. According to research, 70% of the $2billion spent globally on carbon avoidance or removal projects has little to no impact – and sometimes even negative consequences.
Environmental experts say that while there may be a role for purchasing carbon credits via voluntary carbon markets, this should not be assumed and not primarily be for the purpose of making net zero or carbon neutral claims. Impact, they argue, is more likely to come from carbon removal projects where carbon is sequestered for hundreds of years or more.
Ocean UK marketing director Marie Le Hur said: "Working with Pinwheel, we want to share our commitment towards a contribution based strategy which puts agencies, brands and planners at the heart of the decision making.
"This initiative will allow our partners to feel reassured that these are rigorously vetted projects by third party environmental experts. It will also help agencies and clients in their own progress towards meeting Scope 3 of the Greenhouse Gas Protocol."
Gavin Sheppard, founder and chief executive, Pinwheel, said: "Our oceans hold the answer to many of our climate and ecological challenges, so it's great to see Ocean UK stepping up and funding four powerful marine projects in collaboration with their clients. From cutting edge coastal carbon removal to restoring precious coral, Ocean UK's funding of these projects will have a lasting impact."
The four chosen projects reduce carbon emissions and restore nature's delicate ecosystems. They include:
Coastal carbon removal – In order to keep global warming as close to 1.5C as possible, reduction of carbon dioxide emissions alone will not be sufficient. We must also remove carbon dioxide from the atmosphere. Project Vesta's innovative deployment of coastal enhanced weathering has enormous potential for cheap, permanent carbon capture at a massive scale. Coastal Carbon Capture could remove more than a gigatonne (1 billion tonnes +) of CO2 from the atmosphere annually while locally reducing ocean acidity.
Plastic removal – Around 13 million tons of plastic a year end up in the oceans and floating plastic debris is currently the most common form of marine litter. Funding will help clear the world of plastic waste, making plastic collection and recycling profitable for some of the most marginalised and impoverished people in the world, creating jobs and preventing plastic from entering our rivers and oceans. Verification is at the core of this project, so we can be confident that any funding genuinely does lead to plastic being picked and recycled. The Empower Platform enables tracking of the volume, type and photo evidence of the plastic waste, using blockchain technology which means the data cannot be altered.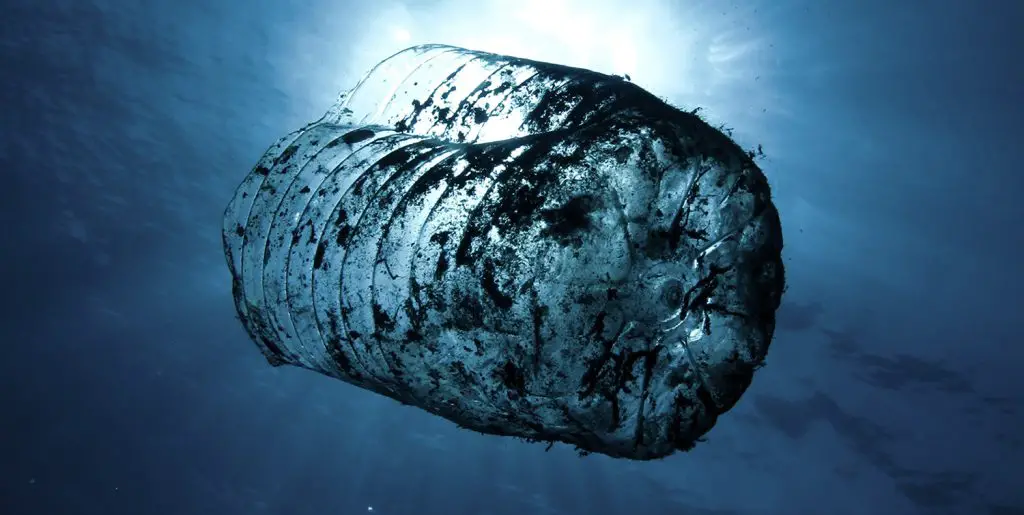 Turtle protection – Six out of seven species of sea turtles are either threatened or endangered. This project provides grant funding to the organisations working on small budgets to protect the beaches where turtles lay their eggs. Healthy oceans need sea turtles, a "keystone species", which means they are an important part of their environment and influence other species around them. If a keystone species is removed from a habitat, the natural order can be disrupted, which impacts other wildlife and fauna in different ways.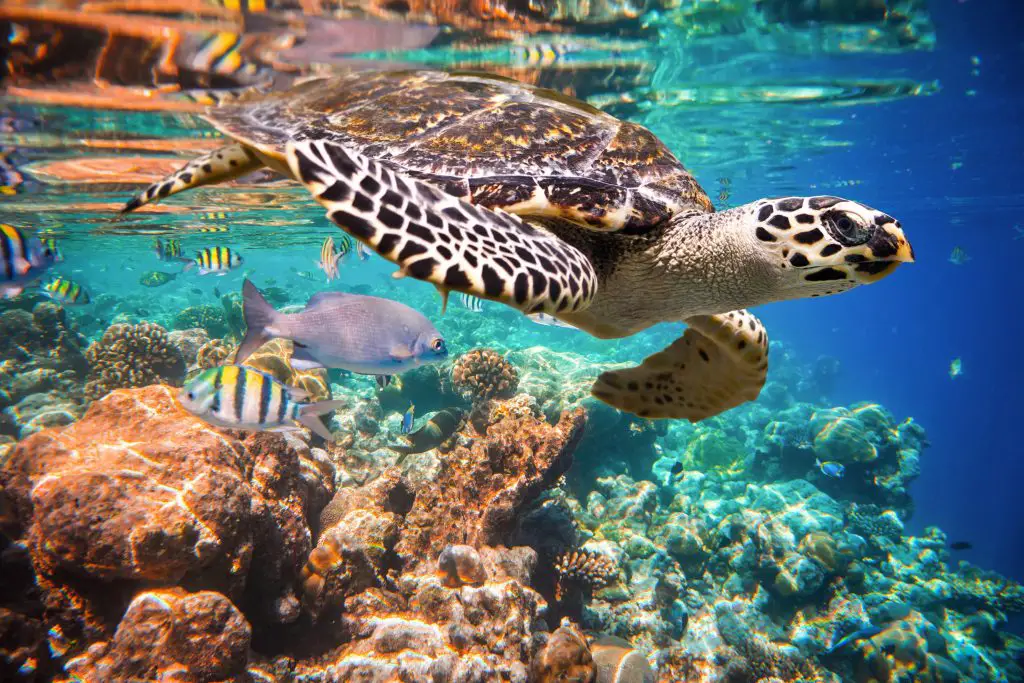 Coral protection – Coral reefs are globally declining and their valuable ecosystems are being lost. Artificial reefs could compensate for the loss and create ecological habitats, but most are expensive and take considerable time to regenerate degraded reefs. This project uses mineral accretion technology (MAT) which uses seawater electrolysis to precipitate minerals onto steel structures. Coral reefs protect coastal areas by reducing the power of waves hitting the coast and provide a crucial source of income for millions of people.
Under its broader sustainability strategy, Ocean already commits two per cent of its reported revenue in advertising space to charities, non-profits and organisations that are working to reverse climate change and repair the planet. Twelve national and international organisations are currently benefiting under the Drops in the Ocean programme.
Where possible, Ocean locations across the Group have been turned into wildlife corridors through the planting and maintenance of urban meadows, bee and butterfly hotels. Ocean is a member of Ad Net Zero.
In terms of energy consumption, the UK's OOH sector accounts for less than 0.04% of the UK's total energy usage (source: BEIS Report 2020). Digital out of home (DOOH) displays represent just 0.03% of the UK's 100 million digital screens (source: The Drum).