AG Barr brand Rubicon has appointed London independent Red Brick Road as its retained creative agency. The agency was appointed after a final pitch involving two others in a process run through Creativebrief.
Rubicon is a fruit drink with a range of flavours across still and sparkling drinks and flavoured waters. Earlier this year AG Barr launched Rubicon Street Drinks, inspired by street drink recipes from four continents.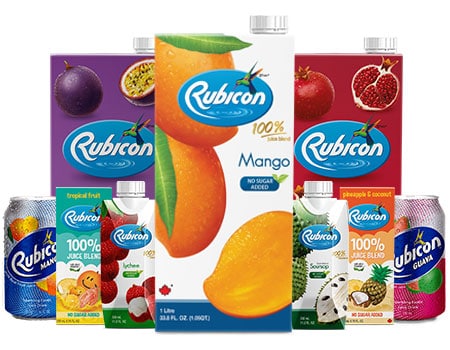 Red Brick Road aims to deliver a new brand positioning and strategy for the brand across all marketing and social channels. The agency will also manage Rubicon's always-on social platforms.
Marketing Director Adrian Troy says: "We're very excited to be working with Red Brick Road. Through the process we have really got to know what they can do and how they work. They are a great fit for us as a business and I am very much looking forward to creating with them the strategy and communications plan that will grow our brand."
Red Brick Road CEO David Miller says: said "This was such a refreshing pitch journey – getting to genuinely know the Rubicon team has made us superfans of the brand and its ambitions. We've got a bold creative ambition that we know Adrian and his team share."