Staff exits follow agency restructurings – usually flagged as making companies more client-focussed, nimble and all the rest of it – as surely as night follows day.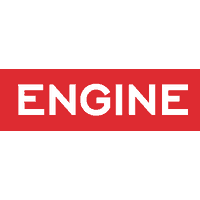 Now it's happening at Lake Capital-owned Engine in London with an all-staff consultation following Engine's decision to dissolve its agency brands – most notably WCRS and Partners Andrews Aldridge in favour of one, er, Engine.
The move mirrors doings at WPP's Ogilvy which announced this week that all staff were being offered voluntary redundancy terms following a similar restructuring and the departure of most of its C-suite execs.
There's no necessary reason why restructuring a company – by axing separate company identities or whatever – should result in such exits. The same people could do the work in a different way, more "integrated" way if you must.
Engine says: "Engine is carrying out a consultation exercise across the company because of the structural changes that are taking place. Most employees at Engine are unaffected by these changes. However, a small number of positions are changing and there are some duplicate roles that have been identified. In those instances, there may be some redundancies."
Engine was pretty integrated anyway, with most of the bits working side by side, in effect as separate departments, when it had agency brands.