If you thought you'd seen the last of him – running a marcoms business anyway – you haven't. Departed WPP boss Sir Martin Sorrell (below) has told a US tech conference he's going to "start again" and "stick to his last," which, presumably, means same again.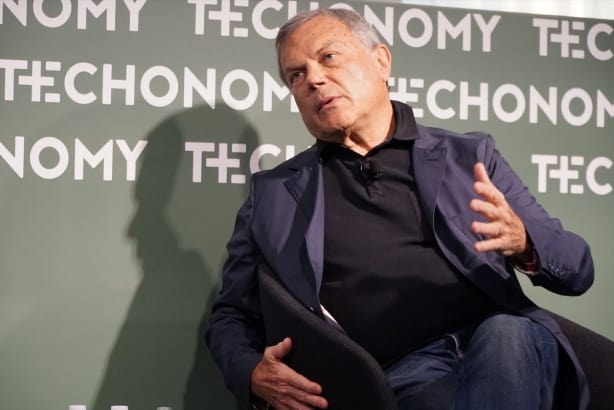 Not quite though. He also said the agency model of the future would be "more agile, more responsive, less layered, less bureaucratic, less heavy" than traditional advertising companies, with a focus on technology, data and content. Is this what he's planning? He advised his interlocutors to "wait and see."
No-one, not even workaholic Sorrell, can do this on his own although he has more than enough money – over £210m from WPP in the past five years – to buy the talent and/or companies he needs to get back in the game. Others would surely back him. Sorrell, who left after WPP launched an investigation into alleged "personal misconduct," has no non-compete contract with his former employer.
Such noises off increase the pressure on executive chairman Roberto Quarta and the WPP board to arrive at a swift decision as to who the new WPP CEO (or CEOs) might be. Acting COO Mark Read, the boss of Wunderman within WPP, is the internal front runner. An outside appointment would lead to quite a big fall-out from ambitious WPP execs, who would surely be on Sorrell's hit list if he's serious about getting back into the business. But these execs, unlike him, will be on non-compete contracts which could wrap them in cotton wool for years.
Such phoenix-like comebacks do happen. 20 or so years ago Charles and Maurice Saatchi were defenestrated from Saatchi & Saatchi (where Sorrell began his career in adland) and started again at M&C Saatchi. Charles didn't stay long but Maurice was joined by other Saatchi veterans including David Kershaw, Jeremy Sinclair, Bill Muirhead and the rather younger Moray MacLennan. They weren't quite as venerable as 73 year old Sorrell but the old magic sufficed to get them going with the British Airways account.